High winds kill Massachusetts couple, leave thousands without power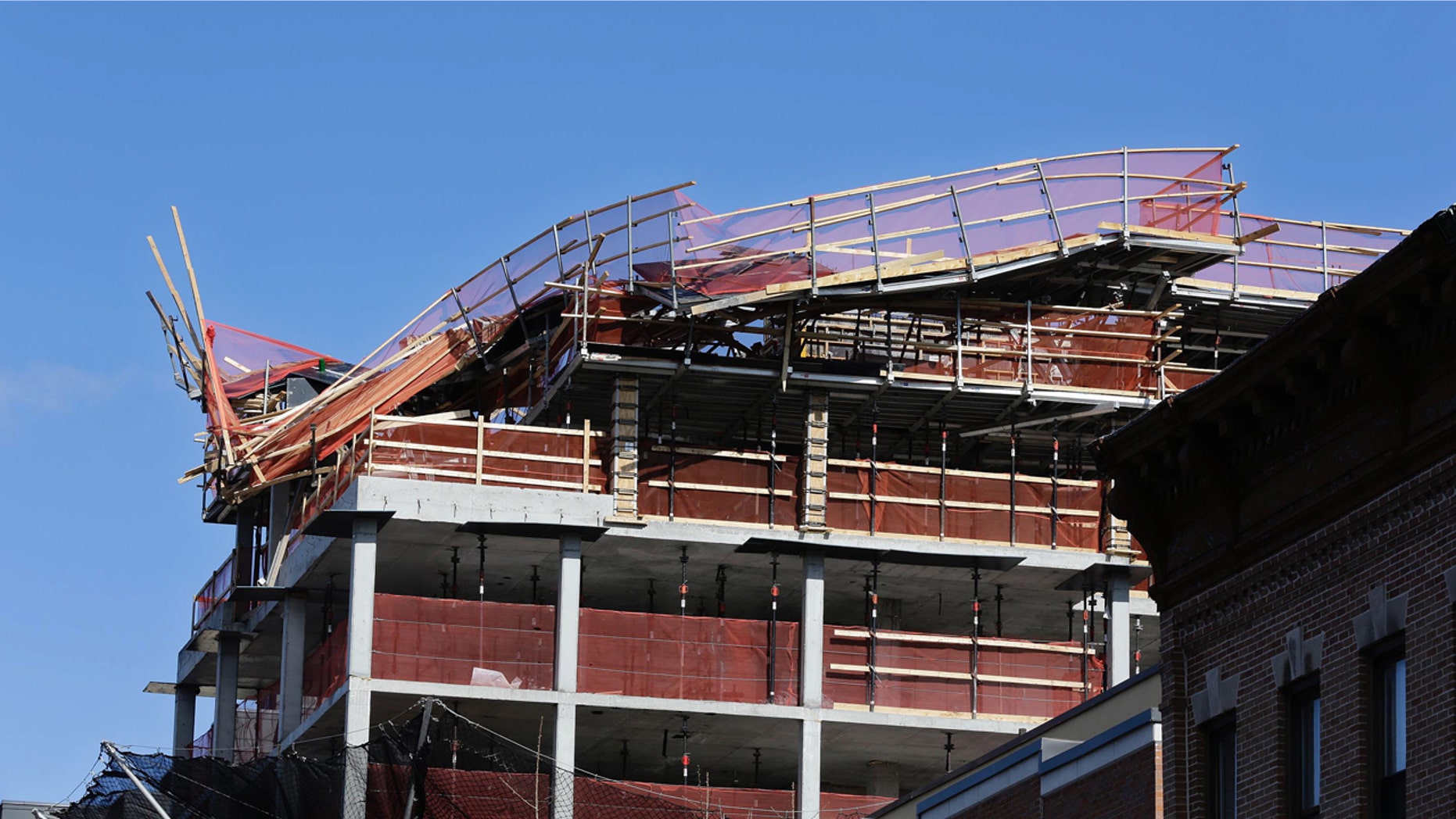 A second frigid blast of snow and powerful winds socked the Northeast Monday, as forecasters warned it could dump up to half a foot of snow one day after the weather was blamed for the death of a Massachusetts couple.
Authorities said 49-year-old Franklin and 51-year-old Manuela Teixeira were killed when a tree fell on their BMW sedan as they were driving down a street in Abington, Mass. Sunday morning.
"It's just an unfortunate circumstance," Abington police chief David Majenski told WFXT. Witness Brian Easton called the tragedy "a freak accident."
The snow that started Monday morning is expected to last into the evening. The National Weather Service says Cape Cod and the South Shore should expect only an inch or 2, with the Boston area getting 3 to 4 inches, while some areas to the north of Boston and into central and western Massachusetts could get up to 6 inches. Most of Rhode island and Connecticut are expected to get in the 3 to 4 inch range, with less in coastal areas.
Some spots could get record-low temperatures. Officials pushed back the New York Yankees' home opener against the Houston Astros to Tuesday. Many Massachusetts school districts canceled classes Monday.
Sunday's storm dropped up to 6 inches of snow on parts of Massachusetts, Connecticut and Rhode Island. Winds exceeding 50 mph left more than 80,000 electricity customers without power across the Northeast, with more than 29,000 still in the dark into the night.
New York state police say a tour bus, three tractor-trailers and eight passenger vehicles got caught in pileup in the town of Maryland, 55 miles west of Albany. Only minor injuries were reported.

The Wall Street Journal reports New York's Department of Parks and Recreation on Sunday received reports of as many as 324 downed trees. About 100 trees came down in Brooklyn and Queens, 70 on Staten Island and 40 in the Bronx. Manhattan had a handful of fallen trees.
The National Weather Service says 64 mph winds were recorded at JFK Airport and 45 mph in Central Park on Sunday.
The Associated Press contributed to this report.