High School Speech Was Plagiarized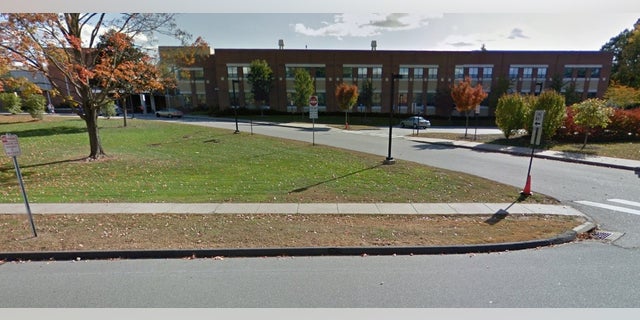 NEWYou can now listen to Fox News articles!
The Glastonbury, Connecticut, Public Schools sent out an email to students and parents of Glastonbury High School on Monday afternoon -- not to congratulate recent graduates of the high school for their terrific achievements. Instead, the note informed the community that a student had plagiarized parts of a graduation speech that he (the student was not named in the letter) had delivered during commencement ceremonies.
Maybe instead of Marvel Comics, the students should have been reading classics such as Oscar Wilde's "The Importance of Being Earnest."
During the windy Thursday evening ceremony, Glastonbury High graduates were all robed in blue for the first time since the 1940s during the windy Thursday evening ceremony, reported The Hartford Courant -- a nod to the school's recent erasing of gender lines with the , male or female. In previous years, male graduates wore blue, while female seniors wore white.
But robe colors were the least of the worries for graduation, it turns out. Copping someone else's material was at the top of the lineup.
"We all attended a wonderful graduation ceremony with you, where we were all proud of your many accomplishments," began the letter from Glastonbury Superintendent of Schools Dr. Alan Bookman and Glastonbury High School principal Nancy Bean. "Unfortunately, we learned on Friday that a speech given during graduation, for the most part, was completely plagiarized from a speech given in the past in another school."
Glastonbury High School senior Borney E. Mastarreno had said during a funny speech that he would never forget the day he saw the "Spiderman" movie for the first time. "I leapt off the couch and said to my mom, 'When I grow up, I want to be Spiderman,'" he recalled, as The Courant reported. "She looked at me and said, 'Borney, grow up, you graduate next week.'"
However, someone else a bit further down the east coast said virtually the same words one year ago.
Down in Maryland, La Plata High School senior Ryan William Burton is captured on YouTube dispensing the exact same words during his 2015 graduation, captured in a video entitled, "Funniest Graduation Speech of All Time."
Another line in the Glastonbury speech was "we look up for inspiration and side to side for information" -- a rather common line that can also be found in previous speeches.
Do today's young adults understand the idea of original thought in an age where everything -- pictures, thoughts, the minutiae of life -- is shared? And maybe Spiderman as a commencement topic is part of the problem -- not just at Glastonbury but at scores of other high schools across the country. Maybe the frivolous and the fanciful have been emphasized to the detriment of the rigorous, the responsible, and the academically challenging material our students must learn in order to be competitive beyond their school days. Maybe instead of Marvel Comics, students should have been reading such classics as Oscar Wilde's "The Importance of Being Earnest."
LifeZette reached out for comment to both Dr. Bookman and Assistant Superintendent for Curriculum and Instruction Dr. Rosemary Tralli, but did not receive a reply from either.
"Today Dr. Bean met with the student involved," their apology letter to the community continued. "No matter how sorry he may be, his decision to plagiarize his speech is unacceptable. We expect to take the strongest possible measures for his actions, likely affecting his future. His bad decision was disrespectful to the GHS Class of 2016, and disrespectful to all the people who worked so hard to provide him his education."
"We wish someone had discovered the deceit before the speech was actually delivered, but it is too late for that now," said the letter.
The student has joined the ranks of other college-bound copycats such as Massachusetts' Walpole High School valedictorian Vivian Ling, who in 2014 delivered a funny commencement speech about how much students liked Chipotle food. The problem was -- she had lifted her remarks word for word from a 2006 graduation video on YouTube, Wicked Local Walpole reported at the time.
Ling issued an apology on Twitter later that week. "I am sorry. I am genuinely not a creative person. I have no excuse for plagiarizing my speech, and my actions are completely my fault," she tweeted. She had been accepted to Brown University for the following fall semester -- no word on whether her invitation was rescinded after the burrito boondoggle.
According to The Courant, School Board Chairwoman Susan Karp said in her public graduation remarks that the Class of 2016 is "vocal, inclusive, inquisitive, creative and overall very well prepared."
However, Glastonbury school officials ended their apology missive with, "We wish someone had discovered the deceit before the speech was actually delivered, but it is too late for that now. We wish to apologize to you for any way this action may have marred your most important night."