High school security officer's football game cheer goes viral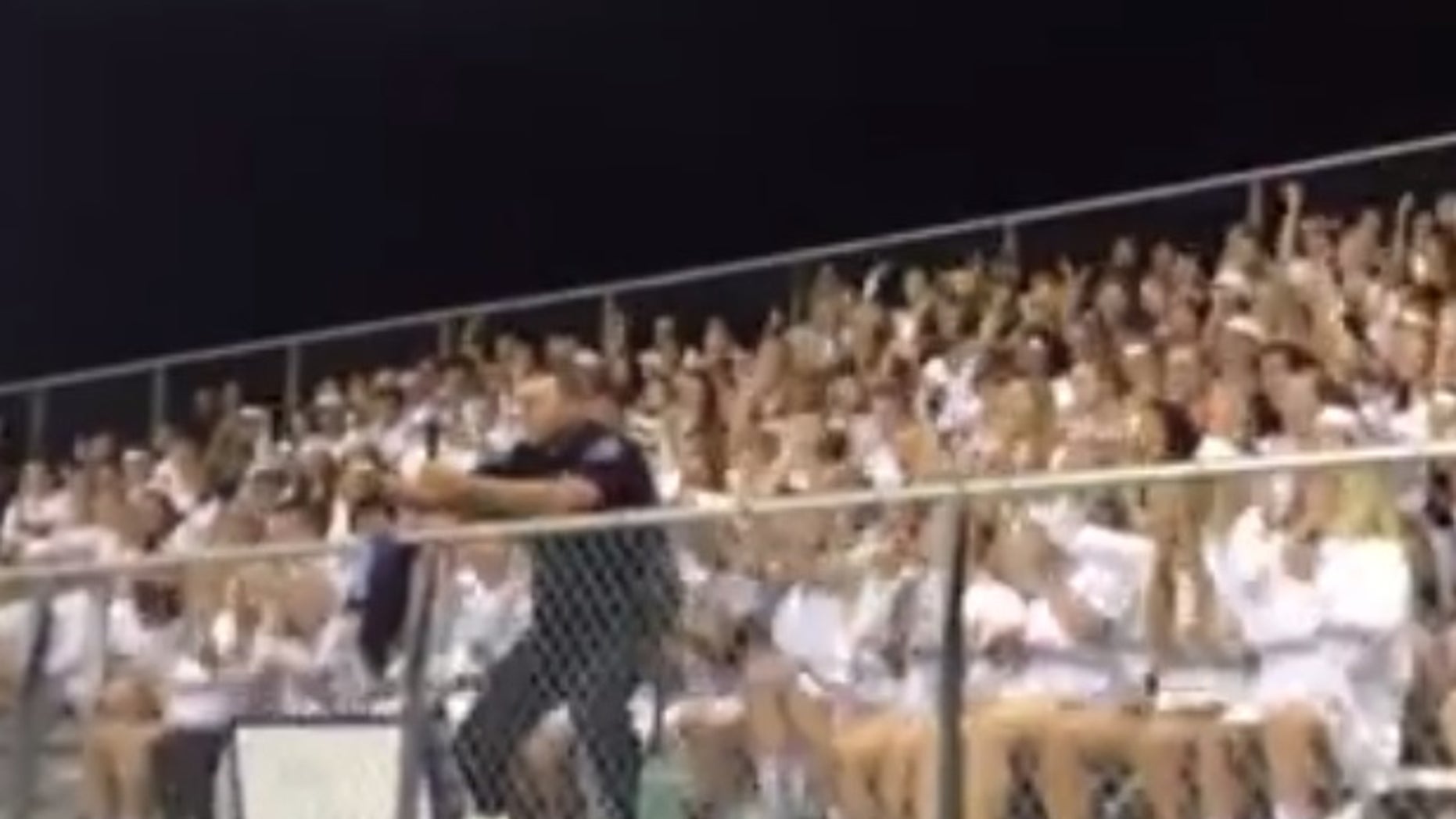 A Wisconsin high school security officer became a media sensation after he was filmed leading students in a popular cheer during a Friday night football game.
The video shows Jack Taschner, a security resource officer at Appleton East High School, walking up the bleacher steps, appearing to break up the crowd's shenanigans before jumping into gear and leading the "drive the bus" cheer.
Taschner told ABC 2 he came up with the idea as a way to join in student activities.
POLICE: WISCONSIN MAN CAUSED HOME BLAST TO MASK WIFE KILLING
"It just kind of popped in my head: I'd like to join in on them doing their cheer, and whatever they do, the bus driver thing, so I came in Friday morning, I talked to the principals, I said, 'Hey, here's what I thought, I had an idea,' and they said, 'Yeah, run with it,'" Taschner said.
The officer said he only told a student, Braden Hutter, that he would lead the cheer. Hutter normally directs the cheer.
"I did my best acting to make sure it was going to work out, and everyone thought I was going to get handcuffed or something and it was just fun to have him ask for my ID and he told me to take a seat like I was in trouble -- but then he took over," Hutter said.
The Appleton Police Department posted the video of the officer leading the boisterous crowd on its Facebook page. The caption reads: "NO FUN ZONE? Just when it looked like SRO Taschner was breaking up the fun during the Appleton East Football game, expectations changed."
As of Wednesday, the video has been viewed more than 2 million times.
WISCONSIN TEEN FOUND MENTALLY ILL IN STABBING OF CLASSMATE TO PLEASE SLENDER MAN
"I got into it as much as they did," Taschner told NBC 26. "When I realized they were all doing it with me, I wanted to let it go on forever, but I knew my legs weren't going to let me."
Taschner said the event was a great way to connect with students.
"I envision it, as an East tradition. Something that, when I'm done being the SRO [school's resource officer] here, and someone steps in, they have to step in and do it, too. It's just a great way for the students and the officers to have that connection," he said.