2 utility workers killed while inspecting power lines when helicopter crashes in New York
Two utility workers were killed and two others were injured when a helicopter inspecting power lines in upstate New York crashed and caught fire Tuesday, officials said.
New York State Police told WCAX the crash happened shortly after 4 p.m. in Beekmantown, located about 10 miles north of Plattsburgh.
The helicopter, carrying four people, was flying between 65 and 80 feet off the ground as the utility crew worked on power lines. Suddenly, the aircraft became tangled in the wires and crashed.
SUBSCRIBE TO FOX NEWS FIRST -- YOUR BRIEFING ON ALL THE STORIES TO START THE DAY
Video from the scene showed flaming debris scattered on the power lines and down below.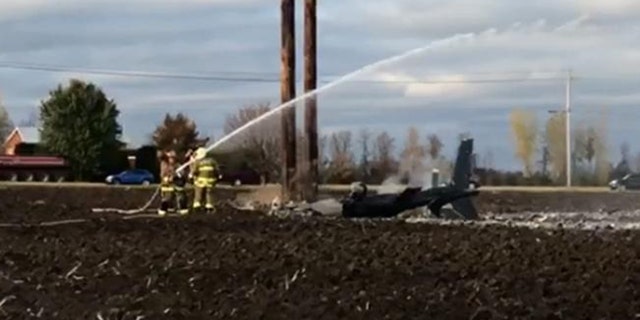 The two utility workers who survived the crash were taken to a local hospital, where they were later released.
A spokesperson from the New York Power Authority told WCAX the injured crew members worked for Northline Utilities, which inspects and maintains power lines. The cause of the crash remains under investigation.