Heartbroken boy, 8, whose fundraising money to help displaced neighbors was stolen, honored by Pa. police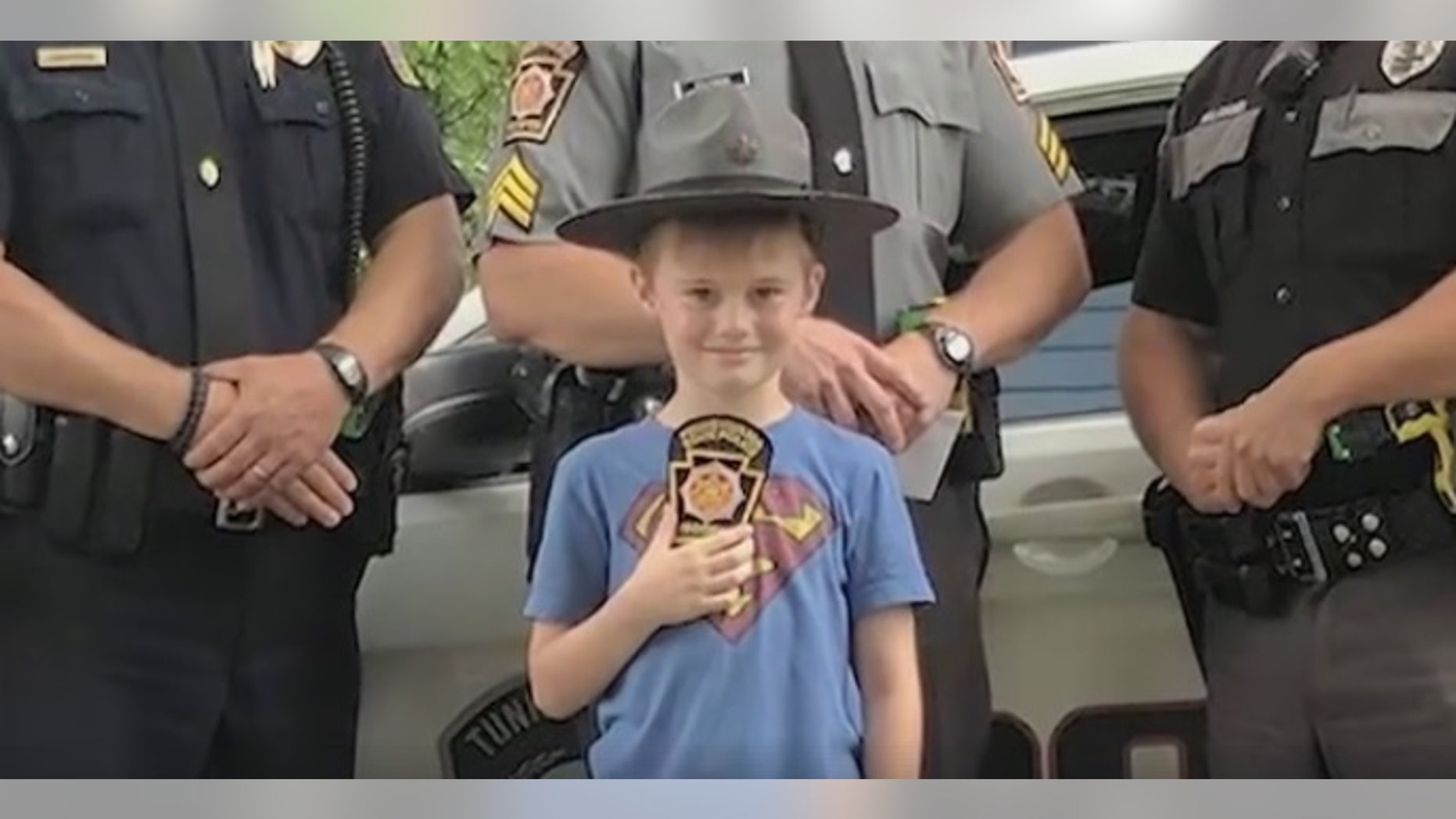 Pennsylvania State Police surprised 8-year-old Owen Shylkofski after learning he was raising money for his neighbors, who were recently displaced by a house fire.
"He was very proud of himself that he had done it," Shylkofski's Grandmother, Tammi Owens said.
Shylkofski had set up a lemonade stand on Saturday at his family's yard sale to raise money and help out his neighbors, but the $50 he raised had been stolen.
ACCUSED FLORIDA KIDNAPPER WAS ACTUALLY HELPING LOST CHILD, POLICE SAY
Owens shared the news on Facebook and within an hour, people came to donate and offer support, WNEP reported.
After troopers learned that Shylkofski wanted to be a law enforcement officer, a parade of police cars flooded Shylkofski's street to honor him.
They said hello and gave Shylkofski a monetary donation.
"I never saw so many police before," Shylkofski said.
NIAGARA FALLS DAREDEVIL MIGHT HAVE DIED IN PLUNGE WITH SNAKE
They also gave him a chance to wear a trooper hat, let him sit in a police cruiser and run the sirens, and thanked him for his outstanding citizenship, FOX 29 reported.
Shylkofski's mother said they've received around $300 in donations since the incident.
Shylkofski will be running his lemonade stand Thursday and Friday to continue raising money for the neighbors, Wyoming County Press Examiner reported.