Headquarters of Columbus Police Department reopens after evacuation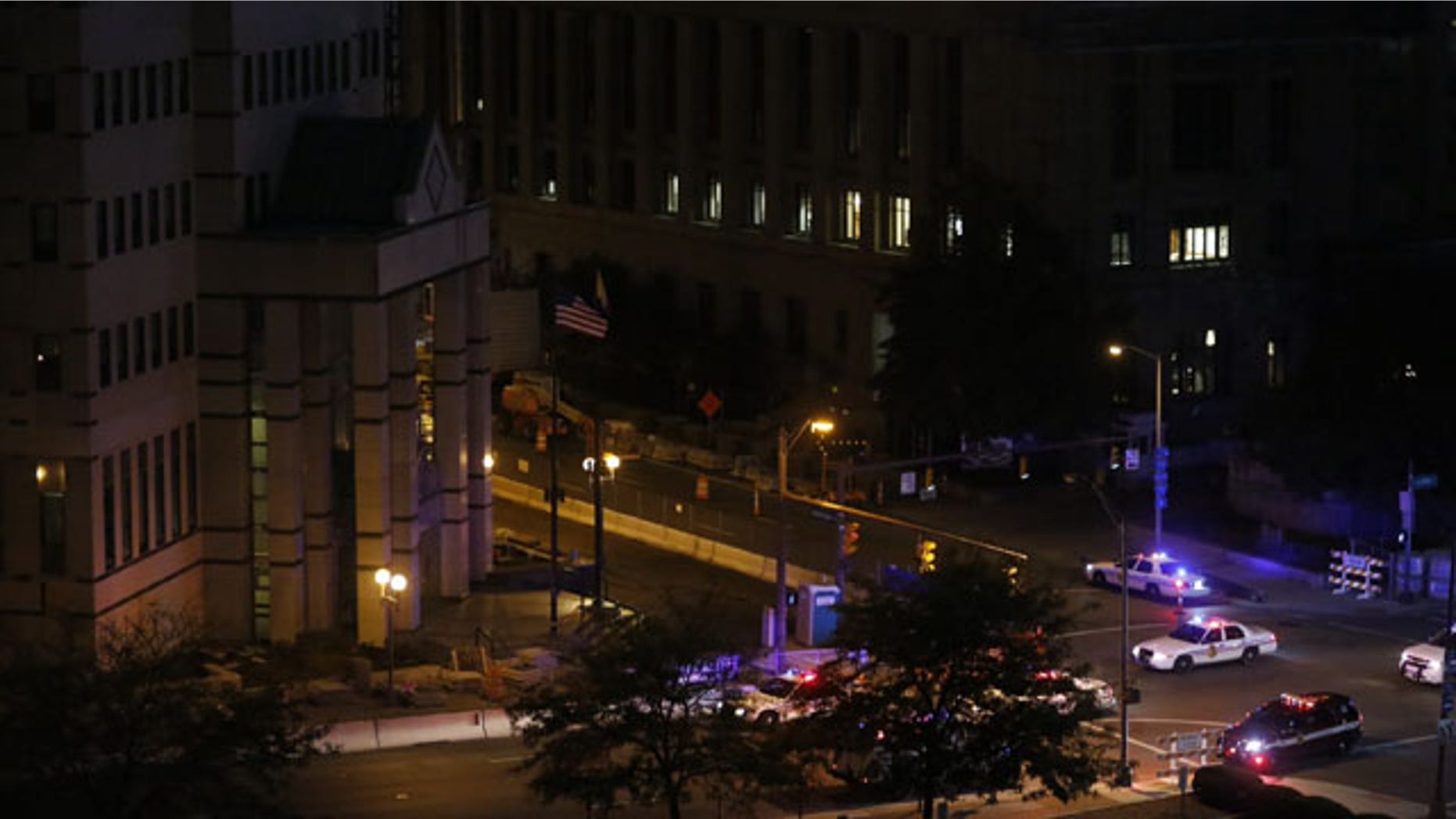 COLUMBUS, Ohio – The headquarters of the Columbus Police Department reopened early Wednesday morning after a panel on a battery being used in a construction project popped off while it was charging, prompting an evacuation.
The police department announced on its Twitter page that headquarters was declared all clear shortly before 1 a.m. Wednesday. WSYX reported the explosion was caused by the battery, which was part of a construction project in the lobby.
Fire Battalion Chief Patrick Ferguson said there were no signs of smoke following the loud noise that prompted an emergency call at around 7:30 p.m. Tuesday.
Police Sergeant Rich Weiner told MyFox28.com patrol officers felt the building shake before hearing a loud noise outside. There were also some initial reports of the smell of gunpowder.
Several emergency responders were dispatched to the scene in downtown Columbus. The building is located in a business district, a few blocks from the Ohio Statehouse.
About an hour after the explosion was reported, the building was evacuated and everyone inside was put on city buses, while investigators went through the building floor-by-floor.
The police department's non-emergency and 911 lines were not affected. A police dispatcher said the department did not receive any threats in connection with the incident.
The Associated Press contributed to this report