'He earned it': Lawmaker fights for Medal of Honor for Marine who died in Fallujah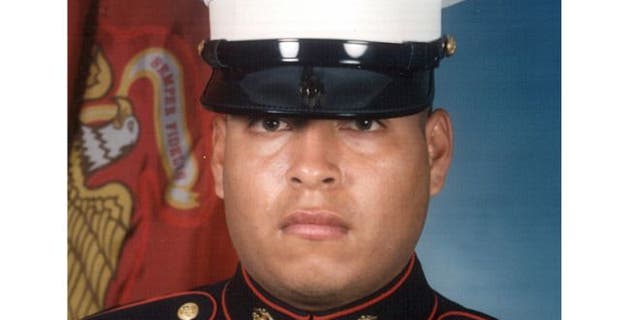 Supporters of a hero Marine who died saving his fellow leathernecks in Fallujah are hoping their persistence and a new secretary of defense who was also there will help him get the nation's highest military honor.
A request made Monday in a letter from Rep. Duncan Hunter, R- Calif., to Defense Secretary Jim Mattis, is the fourth Medal of Honor nomination for Sgt. Rafael Peralta, who was 25 in 2004 when he smothered a grenade and saved his fellow Marines in the second battle of Fallujah.
"A grenade got thrown in by terrorists, four men saw him jump on it, it killed him, and four Marines walked out of that room alive because of him," Hunter, himself a veteran, told Fox News.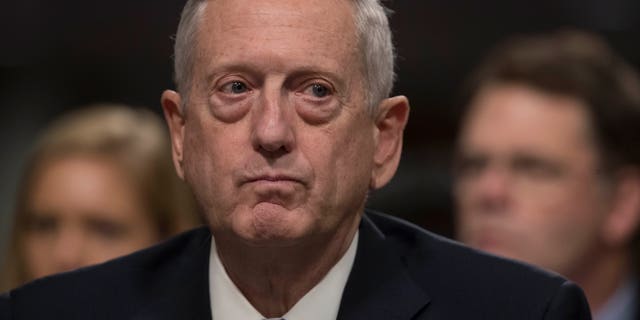 Peralta more than met the criteria for the Medal of Honor, which includes "the risk of life above and beyond the call of duty," and having at least two witnesses, said Hunter.
Previous requests for Peralta to receive the Medal of Honor have been denied over questions about whether Peralta intentionally smothered the grenade, or whether the Marine, who was shot and wounded in the fight that day, was too injured to understand what he did.
Four Marines who were in the house with Peralta have said that he did pull the grenade toward him and that they lived because of his selfless act.
Robert Gates, the first defense secretary to review a Medal of Honor request for Peralta, conceded in his memoir "Duty" that although he rejected the nomination because it did not provide "proof beyond a reasonable doubt," that originally he granted the request. His change of heart occurred after pathologists theorized that Peralta's injuries were so severe that he could not have made the decision to smother the grenade. Successive secretaries of defense also denied the request.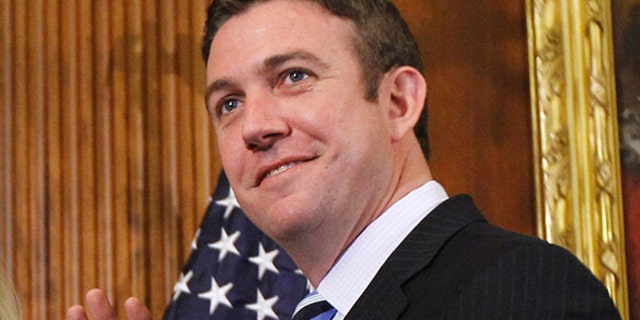 Rosa Peralta, the fallen Marine's mother, said she is weary after more than a decade of disappointment by the Medal of Honor rejections. At the same time, she told Fox News from her home in California, she is deeply moved by all the support her son has received for "an honor he so without question deserves."
"So many people have continued to push for the Medal of Honor for my son, so many people know that he did something heroic, that he acted for others and put them before himself, that I get emotional with gratitude," she said, pausing several times to weep.
"A medal, to be honest, will not bring my son back," she said. "But he earned it, and I'd like to see it happen because so many people have made such on effort on his behalf."
George Sabga, a former Marine who is among those fighting tirelessly for Peralta to get the Medal of Honor, said he is pleased that Hunter, himself a former Marine, has asked Mattis to reconsider the nomination.
Sabga told Fox News that he learned so much about Peralta after he got to know the family following his death that he knows the young Marine had the special compassion to perform the heroic act of sacrificing his life to save others.
"We're very excited about it," said Sabga, who has served as lawyer on a pro-bono basis for the Peralta family and has acted as their spokesman. "Early on, when this first started, reporters asked 'How long will you fight for this?' I said 'We're Marines. As long as there are Marines, there will be somebody fighting for Rafael."
Peralta got the Navy Cross for his heroic act, and the Navy has named a warship after him.
Hunter says he is optimistic that Mattis will not succumb to the "bureaucracy" he says has stood in the way of the granting of the Medal of Honor to Peralta.
The congressman said Mattis, who knows about Peralta's case and "brings the perspective of the combat Marine" to his position, can give a clear-eyed assessment to the nomination.
Hunter said: "He knows the facts intimately, inside and out."