Hawaii woman claims boyfriend suffered heart attack after false ballistic missile alert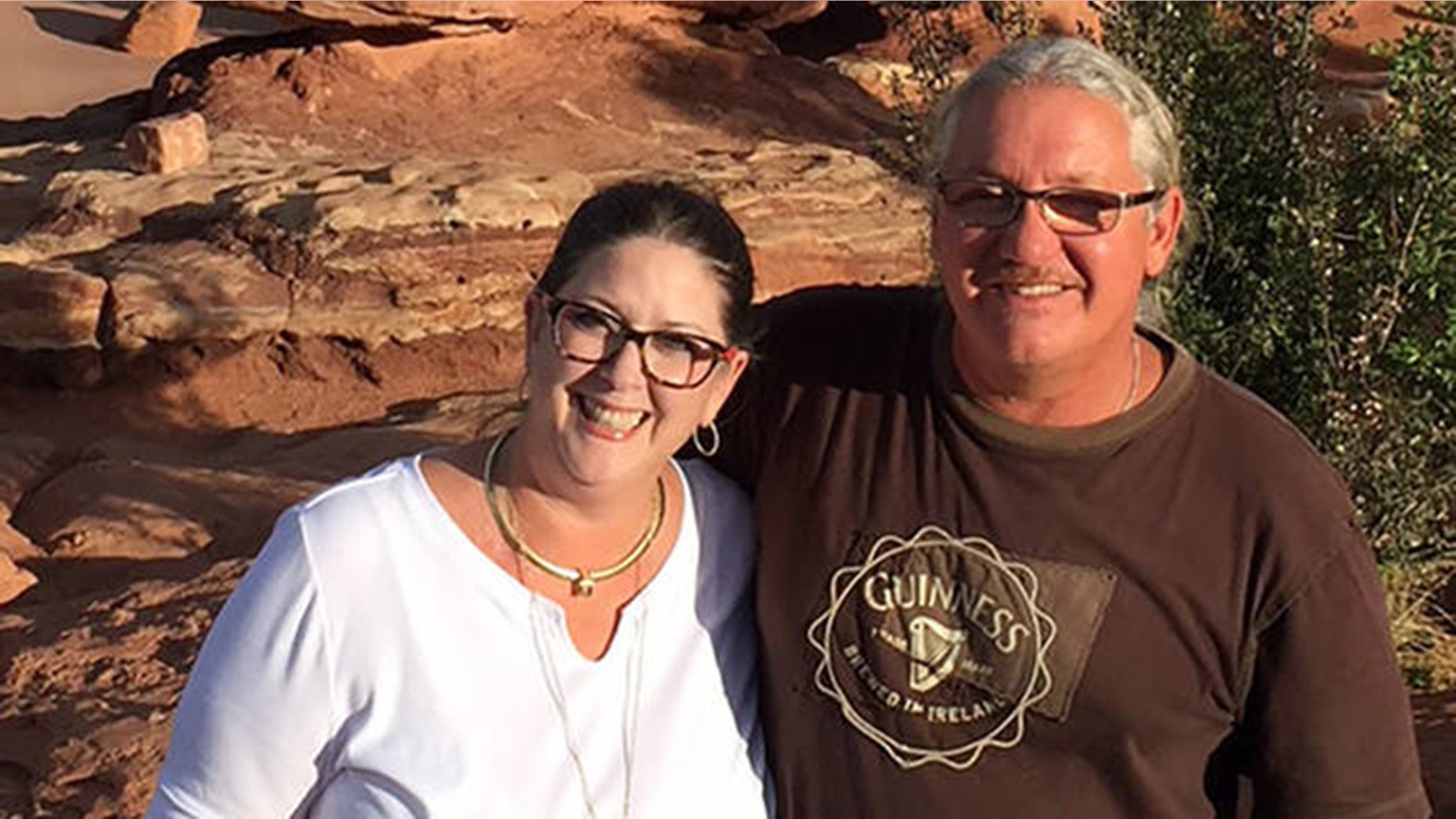 A Hawaii man apparently suffered a heart attack Saturday after residents were falsely told a ballistic missile was heading their way, the man's girlfriend said Tuesday.
Sean Shields, 51, began "violently" throwing up while on the island of Oahu Saturday, his girlfriend, Brenda Reichel, told the Honolulu Star-Advertiser.
Shields, in a panic following the emergency alert, drove himself and Reichel, who is disabled, to the Straub Hawaii Kai Family Health Center in Honolulu.
CYNTHIA MANLEY: I RECEIVED THE HAWAII MISSILE ALERT. HERE'S WHAT I TOLD MY KIDS WHEN I THOUGHT I HAD MINUTES TO LIVE.
Reichel said Shields collapsed in the waiting room and emergency technicians performed CPR on him before transporting him to the Straub Medical Center, where she claims he underwent emergency surgery and had four coronary stents placed in his heart.
"This whole thing just took him over the edge. There's no doubt. The stress brought on a heart attack. What they did was so harmful," Reichel told the newspaper, adding she thought he flatlined for five to 10 minutes.
"The doctors even agreed that the stress from the event did this. They told him he died. They told me he wasn't breathing and he had no heartbeat. He had no heart problems ever," the woman added, but noted that Shields is now "talking, he's lucid and cognitive."
Hawaii vacationers and locals received an emergency alert on their phones early Saturday from the state's emergency management agency warning a "ballistic missile threat" was "inbound for Hawaii," and telling everyone to "seek immediate shelter. This is not a drill."
HONOLULU'S 911 SYSTEM OVERWHELMED WITH CALLS; BODY FOUND AT AIRPORT
Honolulu Mayor Kirk Caldwell previously told the Star-Advertiser there were no reported injuries or accidents from the false alarm, which Hawaii resident John Nakauye told the paper was a "total lie."
"My son had to get stitches from a falling light fixture," Nakauye said, explaining that it happened as he placed a mattress over a window for protection.
The city's emergency dispatch center was inundated with calls, receiving more than 5,000 — "more than they could handle" — following the alert.
More on Hawaii's false alert...
Reichel said despite what the Hawaiian government is saying, the alert "caused major stress to everyone here."
"Sean's life is never going to be the same now. This has been so horrendous," she said. "He told his daughter, 'I love you.' He told his son, 'I love you,' and he told me, 'I love you.' He thought he was never going to see his kids again and this is it, we were all going to die."