Hawaii preschoolers served Pine-Sol instead of apple juice by mistake, officials say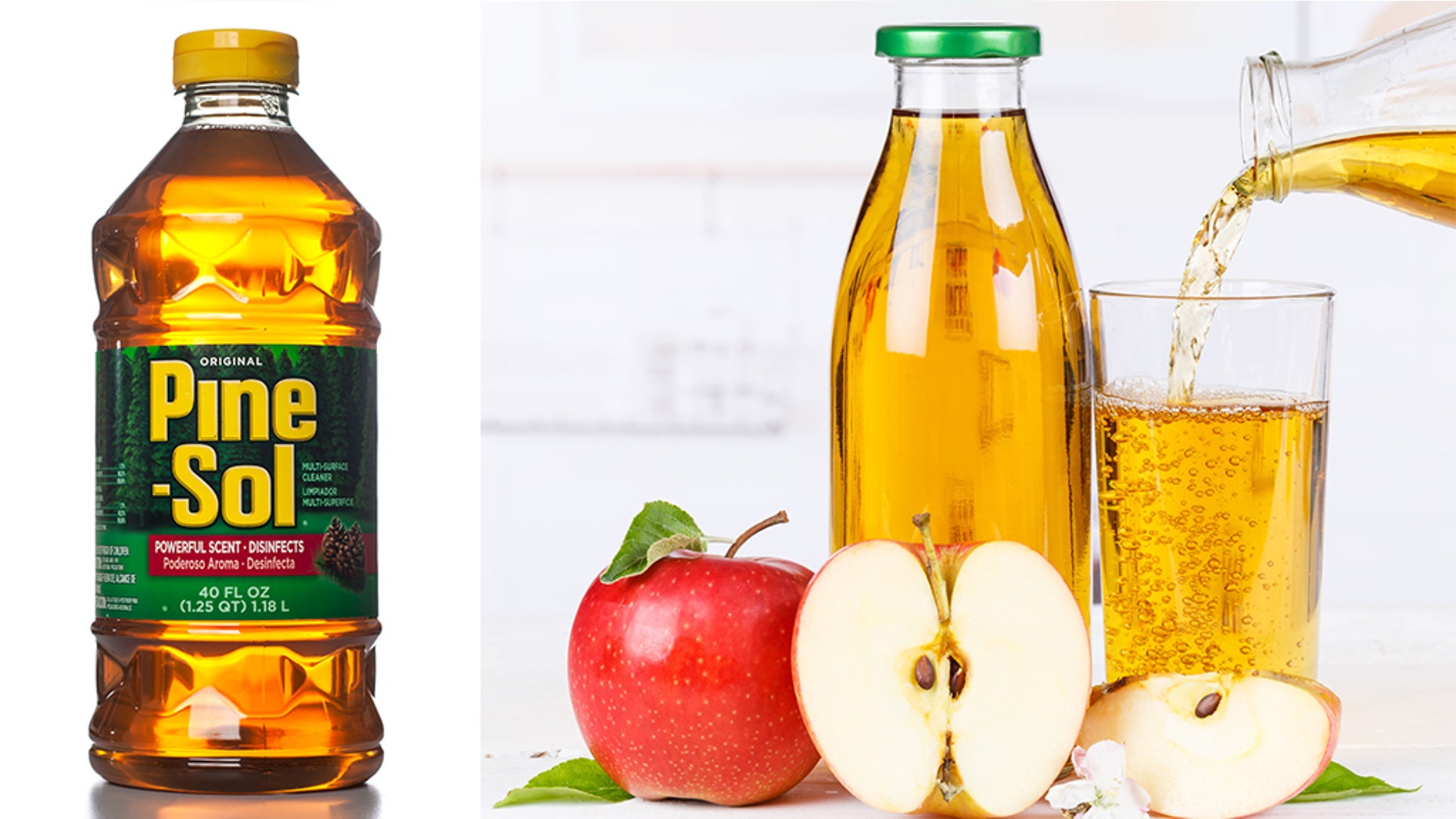 A teaching assistant at a preschool in Hawaii accidentally gave children Pine-Sol cleaning fluid instead of apple juice, health officials said, adding that fortunately, nobody got sick.
Paramedics responded to the Kilohana United Methodist Church Preschool in Honolulu on Tuesday morning and evaluated three girls between the ages of 4 and 5, according to the Honolulu Emergency Services Department
FACE TRANSPLANT RECIPIENT SHOWS REMARKABLE PROGRESS 11 MONTHS AFTER SURGERY
The girls didn't experience trauma or sickness, and their parents declined to transport them to the hospital.
The school, in a letter sent home to parents, called the incident "unfortunate" and noted that no children were hurt.
"Only sips were taken before the lead teacher realized the liquid was not apple juice," the school told families. "The staff responded immediately by calling EMS and police. The children's parents were immediately notified as well."
The classroom assistant who unintentionally poured the Pine-Sol had prepared snacks of crackers and juice as the classroom teacher attended to children at the restroom, according to the inspection report. They picked up the container of yellow-brown liquid off a clean-up cart in the kitchen and poured it into cups, the report said.
GIRL WRITES LETTER TO SANTA, ASKS FOR KIDNEY ON BEHALF OF SICK BROTHER
The classroom teacher smelled that the liquid poured wasn't apple juice, and stopped students from drinking it, inspectors noted. They also said the cleaning product was in its original container and was properly labeled. The cart did not have any food items on it, as all food was labeled and stored in kitchen cabinets.
Investigators with the Hawaii State Department of Health said they found no code violations during a subsequent inspection of the school.
The preschool said it would evaluate its process for obtaining snacks and refreshments to prevent any chance of this happening again. Staff will also undergo additional training.
The Associated Press contributed to this report.