Hawaii officers allegedly forced man to put mouth on public urinal, police say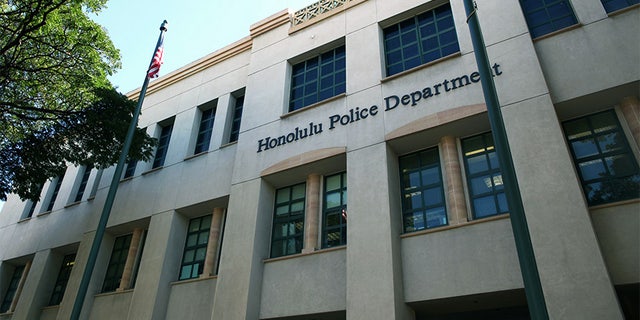 NEWYou can now listen to Fox News articles!
The conduct of four Hawaii police officers is being investigated by federal authorities after the officers allegedly made a man put his mouth on a public urinal, the police chief said Saturday.
The incident allegedly occurred on Jan. 28 while the Honolulu officers were responding to a report of a trespasser in a public restroom, Honolulu Police Chief Susan Ballard said. Another officer reported the alleged behavior to the department, which prompted an internal investigation, she said.
HAWAII MAN WHO SENT FALSE MISSILE ALERT WAS '100 PERCENT SURE' ATTACK WAS REAL
Ballard, who passed the case to the FBI on Wednesday, said she is "appalled at the behavior" the officers are accused of perpetrating. If the allegations prove true, the department will respond appropriately, she said.
The four officers under investigation – whose identities have not been released – have been placed on restricted duty. They have from three to 16 years of experience in law enforcement, according to the department.
The Associated Press contributed to this report.