Hawaii names leader for agency that sent false missile alert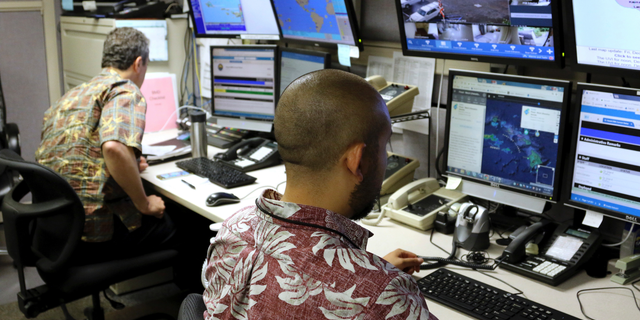 HONOLULU – Hawaii is appointing a retired Navy captain to lead an overhaul of the state Emergency Management Agency after an employee mistakenly sent an alert warning of a ballistic missile attack.
The state Department of Defense says Thomas Travis is the agency's administrator effective Friday.
The false missile alert sent to cellphones and airwaves in January triggered widespread panic and led to the ouster of the agency's senior leadership. The governor has ordered a comprehensive review of agency operations.
Travis most recently served as the studies director at the Joint Center for Operational Analysis for the U.S. Joint Chiefs of Staff. He also served on submarines at Pearl Harbor from 1977 to 1991.
Hawaii Adjutant General Maj. Gen. Arthur "Joe" Logan selected Travis out of 10 candidates.