Harvey aftermath: Mayor says Houston 'open for business' despite major hurdles
Houston's mayor says America's fourth largest city is "open for business" but more than a week after Harvey parts of the city remain flooded, up to 500,000 vehicles have been damaged, floodwaters contain a toxic brew of chemicals and the total cost of repairs could exceed $180 billion.
Harvey, which roared ashore as a Category 4 hurricane, brought 52 inches of rain to some parts of the Houston metropolitan area and resulted in at least 60 deaths. The ferocious storm, which knocked out 30 percent of U.S. oil refining capacity, has led to price spikes and sporadic gasoline shortages in some parts of the city.
Flood models released by the Federal Emergency Management Agency show more than 90,000 residential structures in Harris, Galveston and Fort Bend Counties could have been damaged by flood waters from the storm. Only 15 percent of Harris County's 1.5 million properties, which includes Houston, are insured for floods.
Despite all that, Houston Mayor Sylvester Turner said much of the city was hoping to get back on track after Labor Day.
"Anyone who was planning on a conference or a convention or a sporting event or a concert coming to this city, you can still come," Turner, a Democrat, told CBS. "We can do multiple things at the same time."
One worry has eased--further explosions at the damaged Arkema chemical plant in Crosby after officials carried out a controlled burn Sunday evening of highly unstable compounds. The 1.5-mile evacuation zone around the Arkema facility was lifted on Monday and officials determined it was safe for residents to return to their homes.
Authorities said they would continue to monitor air quality around the site.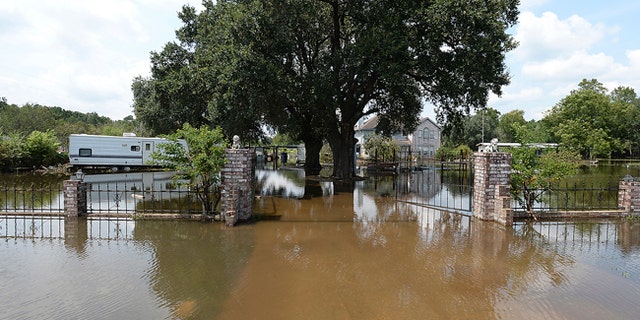 Floodwaters have also inundated at least five Superfund toxic waste near Houston and some may be damaged, though Environmental Protection Agency officials have yet to assess the full extent of what occurred.
Turner said Houston's drinking water hadn't been affected by the storm, but told CBS, "We would hope that the EPA would be on the ground now to take a look at those Superfund sites, to make sure that contamination is contained and limited."
Other issues across the region: too much water still in houses, no water to drink and no way to get to work in the freeway-heavy city.
Utility crews went door-to-door Sunday shutting off power and warning those still in some waterlogged homes in western parts of the city that more flooding was possible — not from rain, but from releases of water from overtaxed reservoirs. Thousands of Houston dwellings were under mandatory evacuation orders, though about 300 people were thought to be refusing to leave.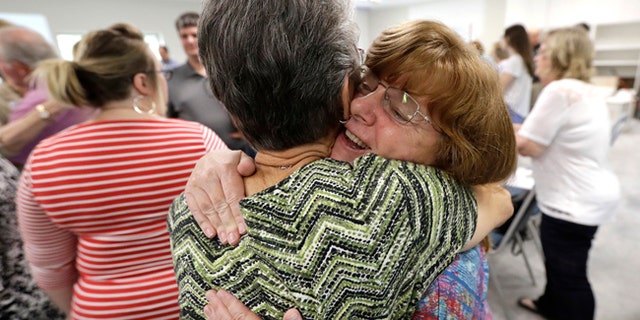 According to data compiled by Solera Holdings, up to a half-million cars have been damaged in Texas. Even rental vehicles have likely been damaged in Houston, a city where 94 percent of the population owns a car.
People briefly returned Sunday to some homes in the area, which included brick two-story and ranch homes bordering Buffalo Bayou, to try to salvage valuables.
More than a week since the storm hit, the 4 feet of water in her parents' home had receded just a foot, said Karen Mace. She was trying to retrieve family photos from the one-story ranch her parents built and have lived in for 56 years, which backs up to Buffalo Bayou.
"It came up fast. They had to get out by canoe," Mace said, adding they thought the home would have to be demolished.
Meanwhile, repairs continued on the water treatment plant in Beaumont, about 85 miles from Houston, which failed after the swollen Neches River inundated the main intake system and backup pumps halted.
President Donald Trump has asked Congress for a $7.9 billion down payment toward Harvey relief and recovery efforts. Abbott suggested the cost of recovery could be as much as $180 billion.
The Associated Press contributed to this report.