Harvard Spoof Video Draws Fire for Using Student's Murder to Poke Fun at Yale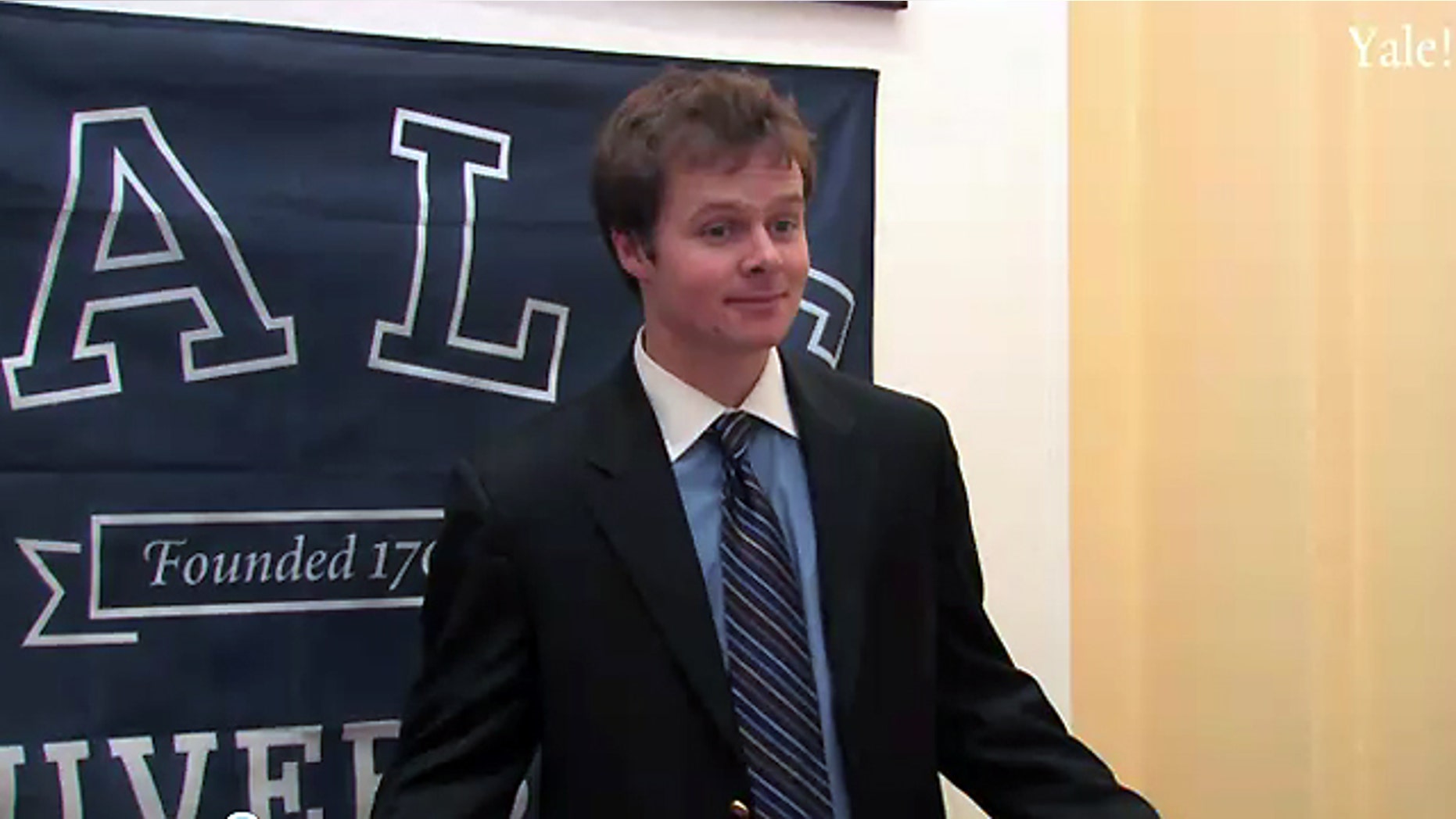 A comedy news show run by Harvard students has come under fire for a parody video that, in its effort to poke fun at its Ivy League rival, refers to the 2009 murder of a Yale student.
The video, "Why Did I Choose Yale?", released Tuesday by On Harvard Time ahead of this weekend's annual Yale-Harvard football game, takes shots at Yale's academics, facilities and neighborhood crime.
Yale's student newspaper said the spirit of the video, a parody of the Yale Admissions Office's "That's Why I Chose Yale" video, was entirely in keeping with the traditional back-and-forth and exchange of pithy barbs that historically have made the schools' rivalry so much fun.
But one part crossed the line, the paper said.
In that segment, which has since been removed from the video on YouTube, a "tour guide" ignores a prospective student who asks, "What happened to that girl that got murdered and stuffed in a wall?"
The question refers to 24-year-old Annie Le, whose body was found after a five-day search behind a research lab wall on Sept. 18, 2009 -- what was supposed to be her wedding day. A former lab technician, Raymond Clark III, has pleaded not guilty to her murder.
"By making light of one of the most horrific tragedies to strike our campus in recent memory, the murder of Annie Le GRD '13 last September, the video's authors exhibited a gross insensitivity that they may not have intended, but elicited a response that they should have expected," the Yale Daily News said in an editorial on the video.
"For Yalies to ridicule Mark Zuckerberg, or for Cantabs to lampoon George W. Bush '68 is one thing — but to poke fun at real suffering is inexcusable."
Some Harvard students disagreed, telling MyFoxBoston that anything goes in the Harvard-Yale rivalry. But most seemed to side with Yale on this one.
"I don't think that's very appropriate at all. And being at an Ivy League school I think they should know better than to make that a joke," one Harvard student told MyFoxBoston.com.
"Our rivalry with sports is good but it shouldn't cross certain limits, and in this case I think it has," another said.
On Harvard Time says the reference to Le's murder was "to comment on Yale's guarded treatment of their crime problems."
"The humor rested in the glossing over of a significant event, and not in the event itself," the show said in a statement. "The line was not meant to make light of the incident or those involved, but rather to mock the University."
Still, the show says it decided to replace the controversial question with "What happened to the original line in this video?" after receiving feedback from members of the Yale community.
"These students and faculty members have voiced concern that the line makes light of this student's murder and goes beyond parody. This was certainly not our intention in writing it, but we understand this response and sincerely apologize for any offense it may have caused," the statement read. "The last thing we'd want to do is upset anyone personally connected to the incident."
The new version of the video has since been posted.
On Harvard Time says it hopes viewers "continue to enjoy what we believe is an otherwise well-humored and good-natured parody."