Harvard makes convicted spy Chelsea Manning a 'fellow,' igniting firestorm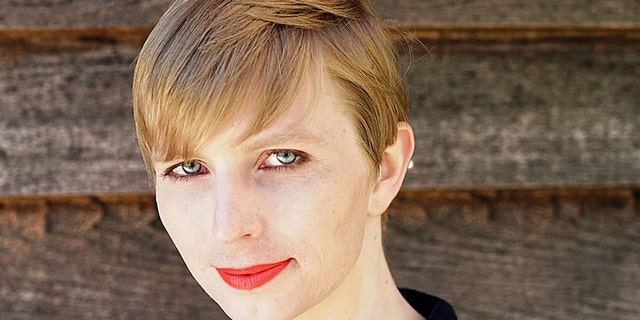 A growing backlash over Harvard's appointment of convicted Wikileaks leaker Chelsea Manning as a visiting fellow saw CIA Director Mike Pompeo cancel a planned appearance at the Ivy League school Thursday, while former CIA Acting Director Michael Morell resigned his position as a senior fellow.
In a letter to Harvard explaining his decision not to give a scheduled speech at the university, Pompeo described Manning as an "American traitor."
"[The decision to cancel] is a decision I did not make lightly," Pompeo wrote before adding, "my conscience and duty to the men and women of the Central Intelligence Agency will not permit me to betray their trust by appearing to support Harvard's decision with my appearance at tonight's event."
The CIA released the letter sent by Pompeo, who has a law degree from Harvard, late Thursday evening.
Earlier Thursday, Morell, a former CIA deputy director who twice served as acting director, announced his resignation from Harvard's Belfer Center was a result of Manning's appointment, saying he couldn't be part of an organization "that honors a convicted felon and leaker of classified information."
"Senior leaders in our military have stated publicly that the leaks by Ms. Manning put the lives of U.S. soldiers at risk," Morell said. "I have an obligation in my conscience -- and I believe to the country -- to stand against any efforts to justify leaks of sensitive national security information."
Manning reacted to Morell's resignation with a one-word Tweet: "good."
Manning will take on the role at Harvard's John F. Kennedy School of Government, the school said on its website.
"She speaks on the social, technological and economic ramifications of Artificial Intelligence," the Harvard announcement said. "As a trans woman, she advocates for queer and transgender rights as @xychelsea on Twitter."
Many people were flabbergasted the university gave Manning the title, calling it "unbelievable" that a person convicted of espionage could be considered a "fellow."
Former Massachusetts governor and 2012 GOP presidential candidate Mitt Romney, who holds law and business degrees from Harvard, reacted to Morell's resignation by Tweeting, "Well done, Mike. And abject shame on Harvard."
"I'm loyal to Harvard, but I think I'll forego IOP events this fall. (I'd feel the same way if Chelsea Manning were still Bradley Manning.)" pundit and Harvard alum Bill Kristol said. Manning replied: "Awesome ! can you ask @seanspicer to do the same ? #WeGotThis."
"#Bizarre; @Harvard names #ChelseaManning as #VisitingFellow on #LGBT.. He's more qualified to speak on #Treachery," tweeted David Higgins, who identifies himself as having been in the U.S. Army.
"Seriously @Harvard?? Enabling a traitor to our country? You need to check your stupidity," another user wrote on Twitter.
"How to become a Harvard Visiting Fellow: Leak 700,000 classified documents & get convicted of 6 espionage charges," user J Michael Waller tweeted.
"Chelsea Manning Was Convicted of Leaking Classified Info — So Naturally, Harvard Sent Her a Job Offer," a tweet read.
Manning, who was known as Bradley Manning before transitioning, was released from prison in May after serving seven years for leaking classified government materials to WikiLeaks. She was convicted in 2013 of espionage, theft and computer fraud, earning her a 35 year prison sentence -- until former President Barack Obama commuted the sentence.
CHELSEA MANNING FREED FROM KANSAS MILITARY PRISON
Manning's release from jail was widely criticized by members of Congress, who considered Manning's leaks of the nation's most sensitive secrets a danger to America's safety. House Speaker Paul Ryan called the move "just outrageous."
Manning will be joining former White House press secretary Sean Spicer and campaign manager Corey Lewandowski as fellows in the 2017-2018 school year.