Harts likely received $270G from Texas after adopting kids from Houston area: report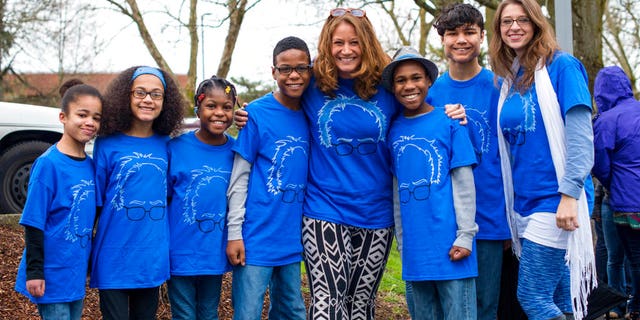 The six children of the couple killed in last month's fatal plunge off a cliff along the Pacific Coast Highway in Northern California had all been adopted in the Houston area, records show.
The San Antonio Express-News reported that Jennifer Jean Hart received monthly adoption subsidies from Texas that "likely" amounted to $270,000 over the last decade.
Hart and her spouse, Sarah Hart, reportedly lived in Minnesota when the six children were adopted from Texas foster care. The first three siblings were adopted in Colorado County in 2006. The second group was adopted from Harris County in 2009.
Meanwhile, a search for the three children still unaccounted for after the March 26 fatal plunge near Fort Bragg in Mendocino County was called off Friday because of inclement weather, the Oregonian reported.
Authorities have speculated that Hannah,16, Devonte, 15, and Sierra, 12, may have been carried out to sea after the SUV in which the family was traveling dropped about 100 off the cliff, in a fall that investigators say might not have been an accident.
The family traveled to California from their home in Washington state, and previously lived in Oregon and Minnesota. Over the years, reports have accused the parents of child abuse and neglect.
While living in Minnesota, one of the Hart children told police that Jennifer Hart had hit the child with a belt. It was unclear to what extent the state's Depart of Family and Protective Services was aware of the allegation.
In another incident, one of the daughters told authorities that Jennifer Hart had spanked her and had held her head underwater in a tub. Records show that in 2011, Sarah Hart – rather than Jennifer – pleaded guilty to the allegations.
According to reports, authorities had visited the family's home in Washington a few days before the fatal crash.