Hart moms were not wearing seat belts during deadly California cliff crash, sheriff says
Jennifer and Sarah Hart were not wearing seat belts when their vehicle with at least three of their children plunged off a California cliff, the sheriff's office said on Thursday — going against previous statements that both parents were buckled in during the crash that's now being investigated as a crime.
The Mendocino County Sheriff's Office previously said Jennifer Hart, who was driving the SUV, and Sarah Hart were buckled in and their children were not wearing seat belts at the time of the crash. Their vehicle was found at the bottom of a cliff on March 26 just off the Pacific Coast Highway, about 150 miles north of San Francisco.
"Investigators from the California Highway Patrol MAIT team (Multidisciplinary Accident Investigation Team) determined Jennifer Hart and Sarah Hart were not wearing seat-belts during the incident," police confirmed in a statement Thursday. "This determination was made during the MAIT team's inspection of the vehicle."
SURVEILLANCE VIDEO SEEN AS POSSIBLE CLUE TO HART FAMILY'S ROUTE BEFORE CALIFORNIA CLIFF CRASH
The bodies of three children — Markis, 19; Jeremiah, 14; Abigail, 14 — were found at the scene. The search for the three other children — Devonte, 15, Hannah, 16, and Sierra, 12 — continued Thursday as police look for additional clues to help determine what may have led to the deadly crash. Mendocino County Sheriff Tom Allman said there is "every indication" all six Hart children were in the vehicle at the time.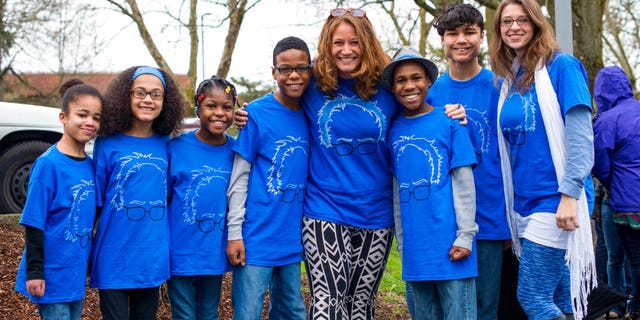 A cellphone found at the scene Tuesday could divulge more information on the Harts' intentions and whereabouts, KOIN reported. The phone belonged to one of the family members, but details on what was on the device have not yet been released.
Authorities believe the crash was intentional based on air bag evidence and because there were not tire marks found by the cliff's edge.
"At this point we think a felony was committed," Officer Olegario Marin, a spokesman for the California Highway Patrol's Ukiah office, told the San Francisco Chronicle on Monday. "We're investigating all aspects of the incident and believe it was possibly an intentional act."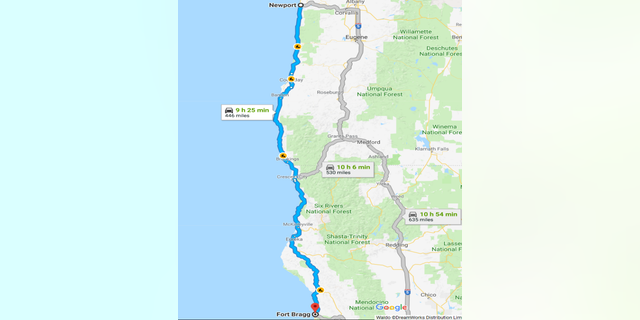 California Highway Patrol said in a Wednesday news release the family of eight was believed to be in the Newport, Ore. area around 8:15 a.m. on March 24, two days before their vehicle was found. A map released by California Highway Patrol showed the coastal route the family possibly took based on cellphone pings, Officer Cal Robertson told Oregon Live.
"It is believed they continued south along US 101 until they reached State Route 1 in Leggett, California. The family traveled south along State Route 1 until they reached the Fort Bragg area in Mendocino County around 8:00pm on Saturday evening, March 24, 2018," the California Highway Patrol said in a news release.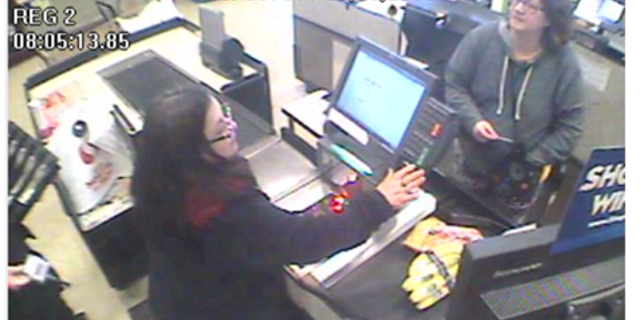 Police are hoping a surveillance video taken just after 8 a.m. Sunday, appearing to show Jennifer Hart at a Safeway in Fort Bragg, could lead to more information on where the "Hart Tribe" was located Sunday night — when the trail goes cold.
WHERE ARE THE HART CHILDREN? INVESTIGATORS RETRACE ROUTE OF DOOMED FAMILY WHO PLUNGED OFF CLIFF
The search for what caused the deadly crash has led investigators to examine "red flags" in the Harts' past. On Tuesday, Alexandra Argyropoulos, a former friend of the family, told The Associated Press she alerted Oregon welfare officials about Jennifer and Sarah Hart because she felt they were withholding meals from their six adopted children.
A similar instance also prompted neighbors Bruce and Dana DeKalb to alert Child Protective Services three days before the family was found dead. They feared Devonte — who gained nationwide fame after a photo of him at a 2014 Portland, Ore., rally holding a "Free Hugs" sign went viral — was going hungry because he'd been coming over to their Woodland, Wash., house too often in the past week asking for food.
The Associated Press contributed to this report.