Handcuffed suspect steals cruiser, leads cops on 120 mph chase, police say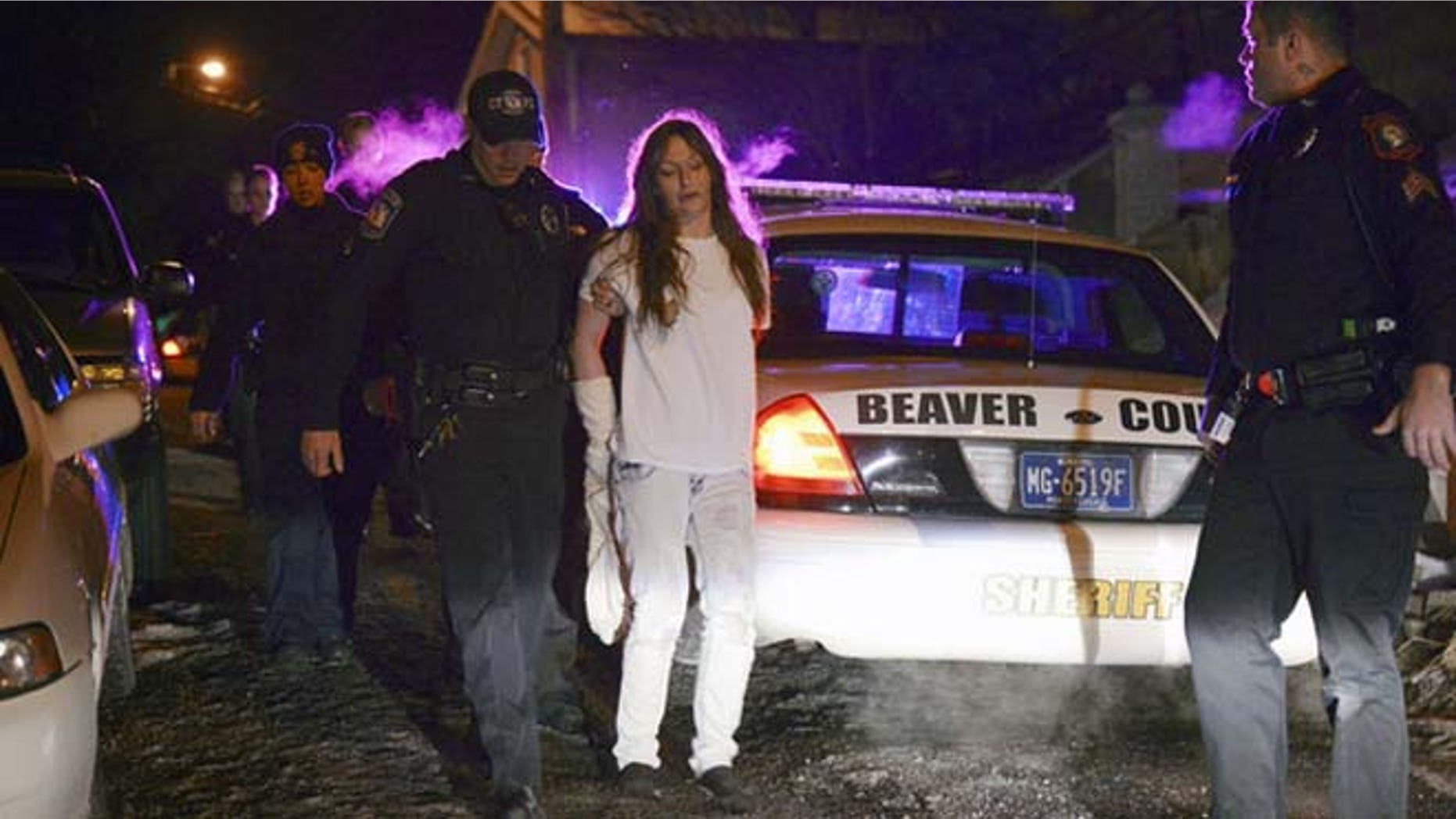 Police near Pittsburgh say a handcuffed shoplifting suspect climbed into the front of a patrol car and led police on a chase that reached speeds of up to 120 mph, all while her hands were cuffed behind her back.
Roxanne Rimer stole the cruiser from outside a Kohl's store in Monaca Wednesday night, Center Township police said.
The Beaver Times reported that police said she somehow broke through the car's Plexiglass barrier and gained access to the driver's seat. The responding officers were collecting evidence and talking to witnesses at the time.
"She managed somehow to crawl through the window and get into the controls of the police car," Police Chief Barry Kramer told the paper. "The officer sees it, but he is unable to get back in the car."
Rimer, police said, somehow shifted the police cruiser into gear and began to drive all while her hands were still behind her back. The report said she allegedly drove through six counties and hit speeds of 120 mph.
Police say Rimer ditched the cruiser a few minutes after fleeing. They say she got a short ride from another vehicle before officers caught up with her. She was arrested about 10 miles away in Aliquippa.
The cruiser sustained front end damage.
The 27-year-old is charged with aggravated assault, robbery and other offenses. Information on her bail status and her lawyer was not available.
Police reportedly said they found hypodermic needles on her and when she was asked, told them that she did not recall driving.
"I don't remember nothing…they don't believe me," she said, according to The Pittsburgh Post-Gazette.
It was the third theft of a police vehicle in the state in the last week.
The Associated Press contributed to this report