'Hail Satan' carved into South Carolina Baptist church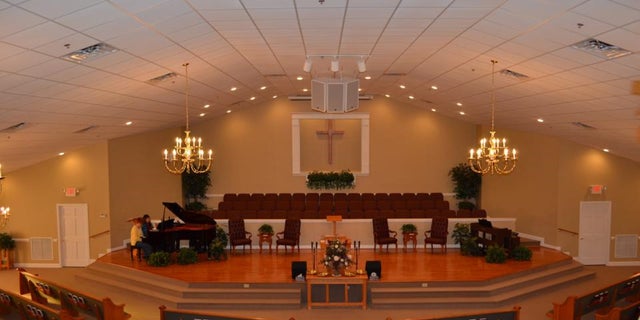 A church in South Carolina said it will welcome with open arms the culprit who carved 'Hail Satan' into its porch on Friday, FOX Carolina reported.
Welcome Baptist Church workers discovered the carving along with an upside down cross and an anarchy symbol burned onto the front columns of the building that houses an addiction recovery group, according to an incident report.
"It just broke our heart," said David Berry, the church's mission director. "When you see something like that you know that person doesn't know the lord."
Berry also said a church employee found a running hose in the back of the building on Saturday, which he presumed the vandal had left on, WSPA reported. Church officials don't know precisely when the vandalism occurred.
Police opened an investigation on Monday. The sheriff's office estimated the total damage to be $600. No suspects have been identified.
Despite the findings, Berry said he is not angry with the vandal.
"I hope we'll love people even more now because our community's … all around us," he said. "It's inundated with people that you know made bad choices or didn't have a good start. And that's our job, as a church, to love them."
Welcome Baptist Church is located in Union, South Carolina, which is about 70 miles northwest of Columbia.