Gypsy Rose Blanchard says she 'felt like a prisoner' before mother's fatal stabbing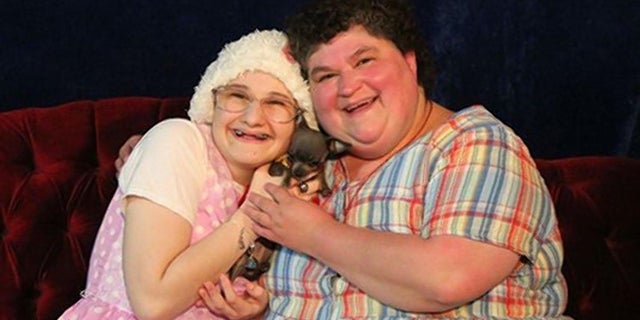 Gypsy Rose Blanchard, the young Missouri woman who is serving 10 years in prison for second-degree murder in her mother's death, said she felt "like a prisoner" before the fatal day.
Blanchard, 26, opened up in an ABC "20/20" interview that aired Friday about the abuse she endured at the hands of her mother, Dee Dee Blanchard.
"The prison that I was living in before, with my mom, it's, like, I couldn't walk. I couldn't eat. I couldn't have friends. I couldn't go outside, you know, and play with friends or anything," she said. "Over here, I feel like I'm freer in prison, than with living with my mom. Because now, I'm allowed to … just live like a normal woman."
Blanchard is serving time at Missouri's Chillicothe Correctional Center home for the 2015 death of her mother. Dee Dee Blanchard, a single mother, likely suffered from a mental illness called Munchausen syndrome by proxy (MSBP), which occurs when a person attempts to produce psychological or physical symptoms in another person.
Dee Dee claimed from the time Gypsy was 7 years old that her daughter could not walk and had the mindset of a child. She also claimed Gypsy suffered from epilepsy, leukemia and muscular dystrophy.
However, Gypsy could walk and did not have any of the ailments or cancer.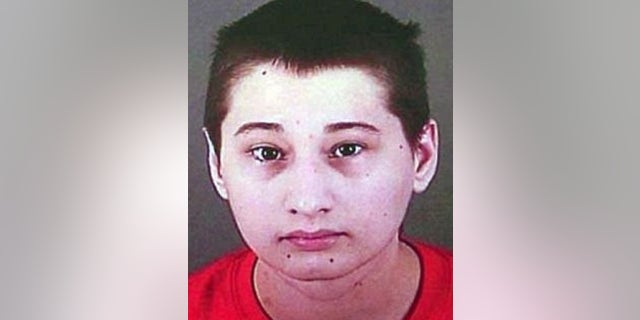 "The only thing I had wrong with me is I have a little bit of a lazy eye. Not all the time, but I have better vision in [my left] eye than I do [in my right] eye," Gypsy said. "That's it."
'MOMMY DEAD AND DEAREST': WHAT IS MUNCHAUSEN SYNDROME BY PROXY?
The young woman said she knew she could walk but was told by Dee Dee to use the wheelchair.
"I was so young, so me looking up to her so much and just believing she knows best -- I didn't question it," said Gypsy. "It's sad because I think about all the times that I could have been walking around like a normal person, skating, riding bikes and stuff, and I've never done any of that."
When asked if she thought about walking to expose her mother's lies, Gypsy said she was terrified of the consequences.
"I honestly didn't think about that," Blanchard said. "I was always so afraid of her — afraid of the consequences after."
Dee Dee and Gypsy were well-known in the community and were gifted a Make-a-Wish trip to Disney World after they lost everything in Hurricane Katrina. Their house in Missouri was built and donated to them by Habitat for Humanity.
Police found Dee Dee, 48, dead on June 14, 2015 in their Missouri home. Two days later, Gypsy and her boyfriend, Nicholas Paul Godejohn, were arrested in connection with the murder.
Gypsy said she and her mother started to fight after she wanted to leave the home and live a normal life. The arguments would "last a couple of days" and sometimes become physical.
The 26-year-old claimed her mother beat her with a coat hanger and she was chained to her bed after she attempted to run away.
"She physically chained me to the bed, and put bells on the doors, and told anybody that I probably would have trusted that I was going through a phase, and to tell her if I was doing anything behind her back," Gypsy said.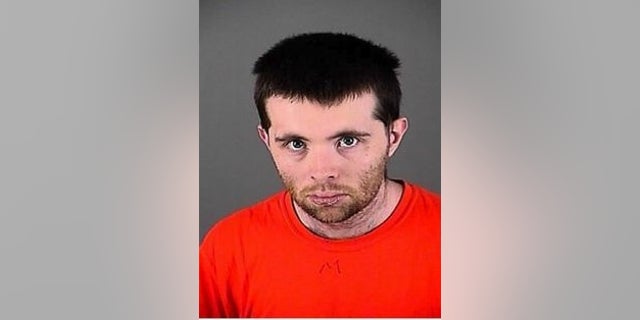 Gypsy said after she fell in love with Godejohn, whom she met online, Dee Dee became "jealous" and "ordered me to stay away from him."
"Needless to say, that was a very long argument that lasted a couple weeks," Gypsy said. "Yelling, throwing things, calling me names: b----, s---, w----."
It all came to a boiling point.
"It was not because I hated her. It was because I wanted to escape her," Gypsy said.
CALIFORNIA FAMILY DEAD IN APPARENT MURDER-SUICIDE
Godejohn went to Dee Dee's home where Gypsy gave him the materials needed to stab her mother. After the attack, the couple fled and were spotted in a surveillance video camera at a Walmart in Springfield, Mo.
Authorities caught Gypsy after they traced a cryptic Facebook post she had written about her mother to Godejohn's home in Wisconsin.
Gypsy said she wrote the post: "That b---- is dead" so police would search and discover Dee Dee's body.
"I couldn't stand the thought of her just there because what happens if it would have taken months to find her, so I wanted her found so she could have a proper burial," she said.
Godejohn, who is behind bars in Greene County Jail, claimed Gypsy planned the whole murder.
"All the planning she did, every bit of it. She pretty much willed the knife in my hand to commit the deed herself. She is the mastermind behind the entire thing," Godejohn said.
Gypsy claimed Godejohn had no remorse for her mother's murder.
"I don't hate him. I feel sorry for him, and just that somebody could do something so heartless and not express remorse and not feel like he's responsible for it," she said.
Gypsy told "20/20" she was doing well in prison and was working on getting her GED. She said there was not a day that passed by that she did not think of her mother.
"All I could hope is that wherever she is, that she still loves me in some small way," she said in between tears. "And I want her to know that I am sorry. I am so sorry."