Gunman Who Shot LAPD Officer in Face Found Dead After Daylong Police Standoff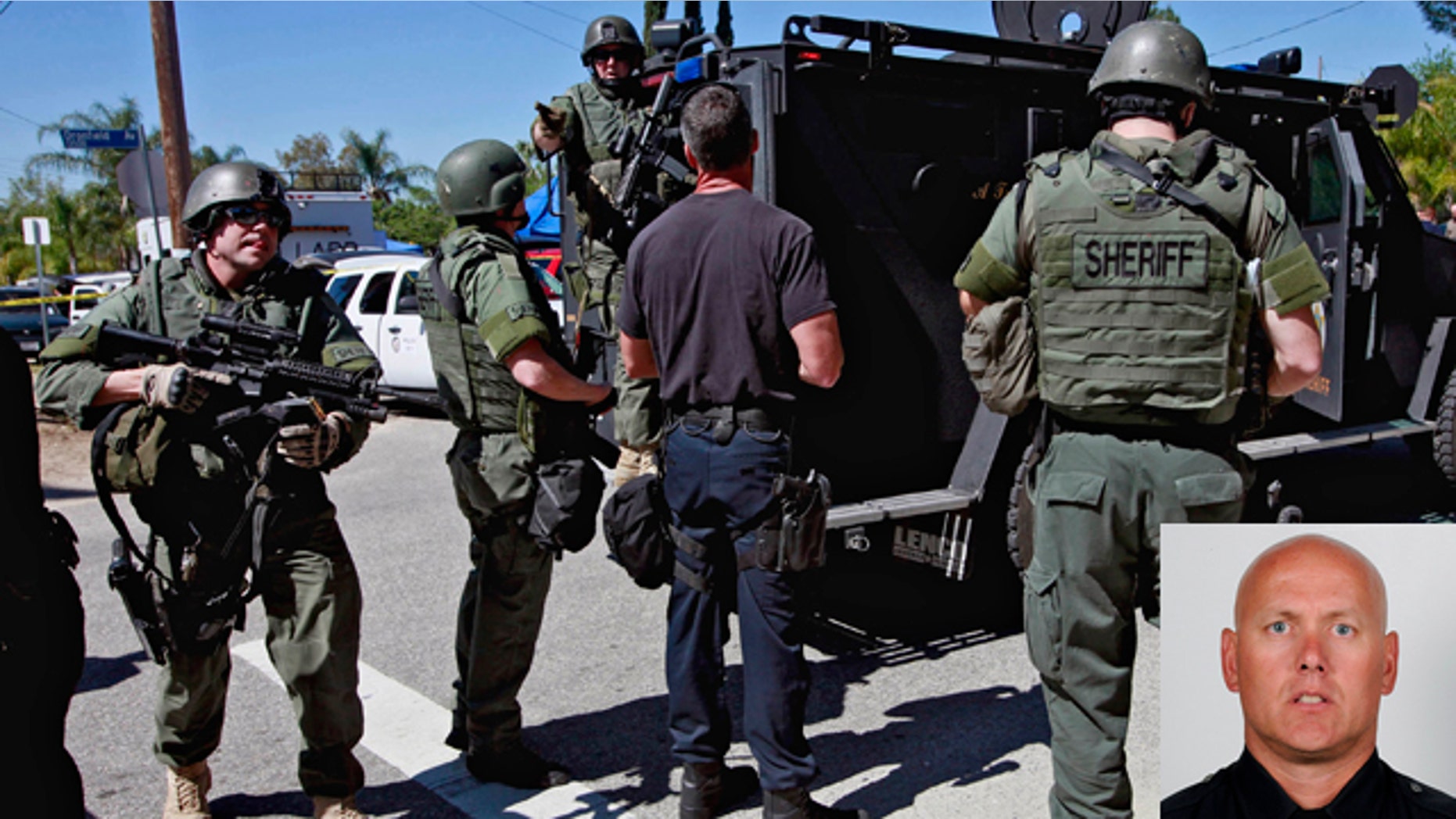 A gunman suspected of shooting a veteran Los Angeles police officer in the face was found dead in his home Monday night after a daylong standoff with police.
It wasn't clear whether the gunman took his own life, but a rifle was found near his body.
Police responded to the house early Monday after receiving a domestic violence complaint. The wounded officer, Steve Jenkins, a canine handler with 22 years on the force was shot at 2:15 a.m., MyFoxLA.com reported.
Doctors say he was shot in the face and the bullet exited his jaw. He was rushed to Providence Holy Cross Hospital in Mission Hills and underwent surgery.
"He is a true hero," Los Angeles Police Chief Charlie Beck said. "This is a tragedy."
Police have not publicly identified the gunman, though The Los Angeles Times, citing unnamed sources, identified the man as Sergio O. Salazar, who was convicted in 1993 of one misdemeanor count of carrying a loaded firearm in a public place.
The gunman had fired shots at the SWAT officers, who then returned fire.
Police later used a forklift-like machine with an extensible arm to rip open some of the building's second-floor to make the gunman easier to spot, police Lt. Andy Neiman said.
"He fired at officers several time during a 45-minute period," Neiman said by phone as the standoff stretched into the early afternoon. "He obviously couldn't care less about the lives of others."
The man had been seen moving throughout the house and used several weapons, but officers lost sight of him.
Officer Jenkins is in critical but stable condition, and some of his colleagues, including his partner, donated blood to help him.
The Associated Press contributed to this report.
Click here to read more about the shooting and standoff from MyFoxLA.com.