Gunman who killed 2 on live TV is dead after shooting himself
NEWYou can now listen to Fox News articles!
The former television reporter who gunned down two journalists and wounded a third person on live television Wednesday morning -- apparently out of anger over the Charleston, S.C., church shootings -- killed himself as police closed in on him along a Virginia highway.
A picture is emerging of 41-year-old Vester Lee Flanagan, who professionally went by the name Bryce Williams, as someone who was difficult to work with, easily offended and sometimes feared in the newsroom. In between his murderous rampage Wednesday morning and the time he ended his life with a self-inflicted gunshot wound before Noon, Williams sent a manifesto full of his angry ranting to ABC News.
"Yes, it will sound like I am angry...I am," the document reportedly states. "And I have every right to be. But when I leave this Earth, the only emotion I want to feel is peace...."
Williams had called ABC News during the last few weeks trying to pitch a story, the organization said. A long fax from Williams was received by ABC on Wednesday morning timestamped at 8:26 -- more than an hour and a half after the shooting occurred. Williams later called the network saying that police were "after me" and "all over the place."
In the faxed document, Williams used the June shooting at a Charleston church as part of the reason for his crime. Dylann Roof is alleged to have shot several black parishioners during that mass killing. Later in the document, Williams expressed admiration for Virginia Tech shooter Seung Hui Cho and the Columbine High School killers. Williams also listed numerous grievances including racial discrimination, sexual harassment and bullying while at work. Williams said he was attacked for being a gay, black man.
"The [Charleston] church shooting was the tipping point…but my anger has been building steadily...I've been a human powder keg for a while…just waiting to go BOOM!!!!"
Under the professional name of Bryce Williams, Flanagan had previously served as a reporter for TV station WDBJ7 -- the same network whose reporters he targeted Wednesday morning. Williams was fired from WDBJ7 several years ago and had to be escorted off the station grounds by police, according to WDBJ7 President and General Manager Jeff Marks.
"Eventually after many incidents of his anger ... we dismissed him," Marks said. "He did not take that well."
Williams filed a complaint, alleging racism, with the Equal Employment Opportunity Commission, though Marks said that charge was dismissed.
A Twitter account belonging to Williams tweeted out what appeared to be first-person video of the shooting along with statements pointing to a motive.
"Alison made racist comments," one tweet from Williams' now-suspended Twitter account read, referring to one of the victims, 24-year-old Alison Parker. "Adam went to hr on me after working with me one time!!!" said another, referring to another victim, 27-year-old Adam Ward. Both tweets were posted hours after the murders had occurred.
A Facebook account under Williams' name posted a longer version of the video. The Twitter and Facebook accounts have since been suspended.
In the Twitter video, a first-person camera angle shows Williams walking up to a reporter, interviewee and camera man and pointing a gun at them. The trio, in the midst of the interview, does not see Williams approach or the pistol pointing at them. Williams initially stops near the group and points the gun away. After a few seconds, he aims again and begins firing, first at reporter Alison Parker, who screams and runs as the video ends.
In the longer video posted to Facebook the sound of at least 14 gunshots can be heard. Nine shots ring out before a pause and the final shots are fired.
Police found a vehicle belonging to Williams at the Roanoke Airport before 11 a.m., but he was not with the car. Trooper P. M. Neff later used a license plate reader to track down Williams in a second vehicle, a Chevrolet Sonic, sometime before 11:30 a.m. Neff said when she initially caught up to Williams, his car was not travelling over the speed limit. Once other cops joined her pursuit, Neff turned her lights on and police closed in on the Sonic. Williams led them on a short chase of "less than two miles," police said, before he eventually ran off the road and was found with a gunshot wound near mile marker 17 on I-66.
Flanagan was airlifted to the hospital with critical injuries and he died as a result of the self-inflicted gunshot wound around 1:30 p.m., police said during a Wednesday afternoon press conference.
"We always say 'senseless' crime. How can this individual have robbed Alison and Adam's families of their lives and loves?"
The two people killed were identified by WDBJ7 colleagues as Parker and Ward.
The third person shot by Williams was identified as Vicki Gardner. She was being interviewed by Parker at the time she was wounded. Shot in the back, Gardner had surgery and is recovering. Gardner is head of the Smith Mountain Lake Regional Chamber of Commerce. The shooting occurred at 6:45 a.m. at Bridgewater Plaza in Moneta, Va. during a story about a planned anniversary celebration at Smith Mountain Lake.
"[Gardner] is currently recovering and is in stable condition," Carilion Roanoke Memorial Hospital CEO Steve Arner said in a statement.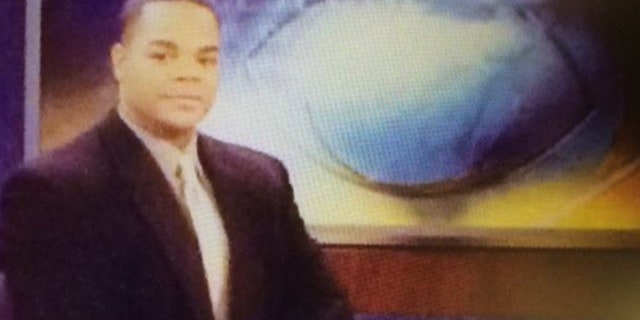 The trio was surprised by gunfire live on television. Viewers initially saw a panned shot of the scenery as Parker and Gardner spoke. When the camera panned back to Parker and Gardner, multiple gun shots rang out and several screams could be heard followed by a female yelling "Oh my God." As the camera fell to the ground, the blurry figure of the gunman came into view on the screen momentarily, the last image Ward's camera ever transmitted. The live feed then cut off.
"We always say 'senseless' crime," Marks said on air later. "How can this individual have robbed Alison and Adam's families of their lives and loves?"
WDBJ7 tweeted about the incident Wednesday morning:
Ward graduated from Salem High School and Virginia Tech and Parker grew up in Martinsville and attended Patrick Henry Community College and James Madison University, according to WDBJ7.
Parker interned at the station while at James Madison, and said in a station news release when they announced her hiring: "It was that internship that took the skills I learned at JMU and allowed me to apply them. That internship made me fall in love with the business, and I knew broadcast journalism was exactly what I wanted to pursue."
Colleagues revealed on air that Parker was dating a coworker at the station and Ward was engaged to a coworker.
Chris Hurst, a WDBJ7 anchor, tweeted Wednesday morning that he was romantically involved with Parker: "We were together almost nine months. It was the best nine months of our lives. We wanted to get married.We just celebrated her 24th birthday. She was the most radiant woman I ever met. And for some reason she loved me back. She loved her family, her parents and her brother."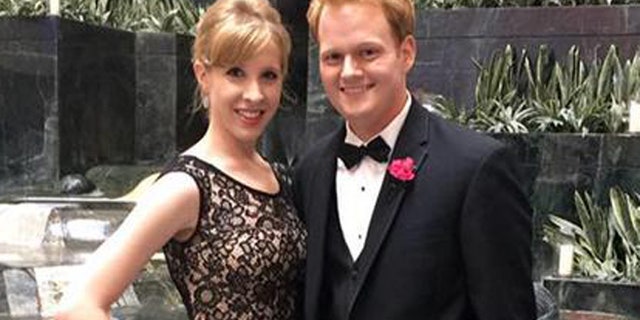 Sen. Tim Kaine, D-Va., said in a statement he was "heartbroken" by the news.
"There are no words to express how heartbroken I am by the senseless tragedy in Moneta this morning," the statement said. "My deepest sympathies go out to the loved ones of Alison Parker and Adam Ward, as well as the entire WDBJ family. I ask everyone to join me in praying for Vicki Gardner who was seriously injured in this attack and all of the local authorities and first responders who are working to find the perpetrator of this horrific crime."
The NYPD said it stepped up its presence around TV stations on Wednesday in New York as a precaution.
"Out of an abundance of caution the NYPD's Counterterrorism Bureau, Critical Response Vehicles and Hercules Teams have been deployed to television news outlets in New York City," said Deputy Commissioner for Counterterrorism and Intelligence John J. Miller. "This was ordered following the shooting this morning in Virginia. While there is no indication of any threat to media outlets beyond this incident, we have provided an additional layer of security until we have a fuller understanding of the motive behind the Virginia incident."
Moneta is about 25 miles east of Roanoke.