Gunman sought after killing 2 at North Carolina tire shop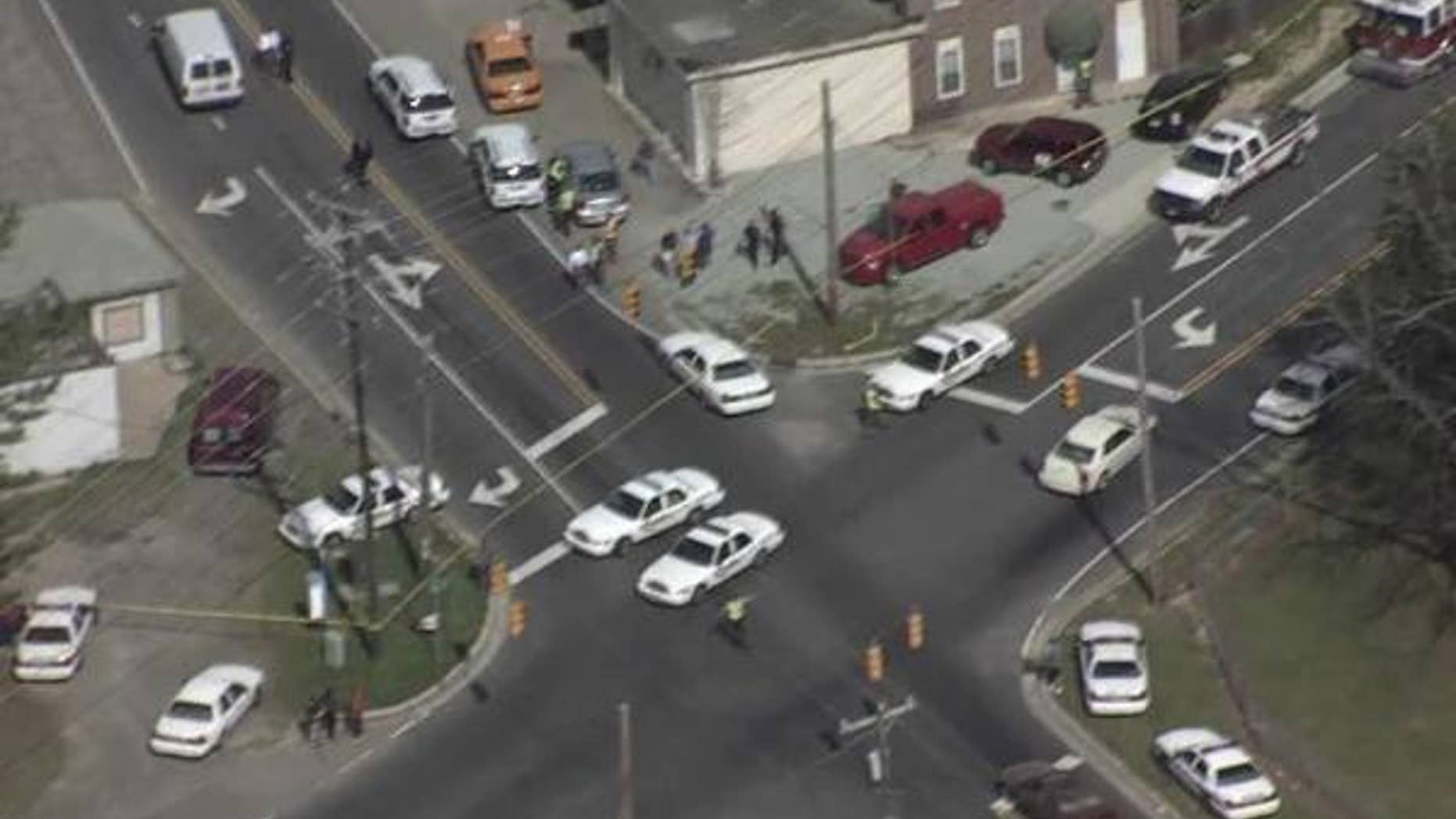 Police are hunting a gunman who shot four people at a North Carolina tire store Friday, killing two of them.
Witnesses said the suspect walked into J.T. Tire in Durham around 3 p.m. local time and shot the owner, another employee and a customer, according to WRAL-TV.
There was no immediate information on the fourth shooting victim. A fifth person was hurt trying to flee the gunfire.
Police have not officially identified those shot, but witnesses said one of the dead was a cab driver for Durham's Best Cab Company, according to WRAL. His co-workers said he stopped in to fix a tire and was in the wrong place at the wrong time.
The store's owner, John R. Turner, was reportedly among the wounded. "My uncle ain't never done nobody wrong," his relative Ray Turner told WRAL.
Another station, WTVD-TV, said the second fatality was a female cousin of the owner.
The shooter jumped into a silver sedan and sped away from the premises moments after the shooting. He is described as a black male, approximately six feet, with a tattoo on the left side of his face.
Cops have not revealed a motive.