Gunman kills 5--including wife-- before turning gun on himself, Bakersfield authorities say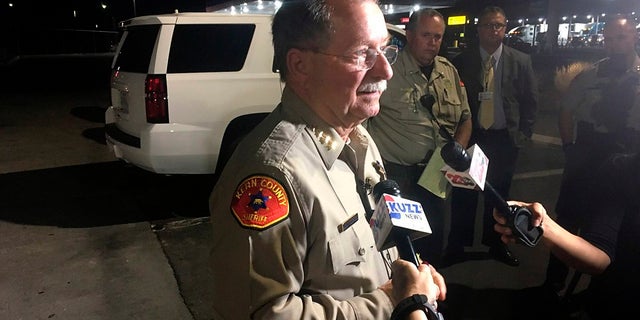 Authorities in Southern California responded to a mass shooting Wednesday evening that originated at a Bakersfield trucking business and ended when the gunman fatally shot himself in the chest, The Bakersfield Californian reported.
The shooting left 6 dead, including the gunman and his wife, Kern County Sheriff Donny Youngblood told reporters.
"Obviously, these are not random shootings," Youngblood told KERO-TV, noting that the shootings occurred in a short amount of time.
Youngblood said the unidentified gunman entered the business at about 5:30 p.m. local time and confronted another male near the business.
The suspect shot the man before turning the gun on his wife, Youngblood said. The gunman opened fire on a third person who reportedly approached the scene.
The suspect then went to a residence nearby the trucking business and fatally shot two residents, the paper said. He stole a vehicle that was occupied by a woman and child, who managed to escape.
A deputy reportedly pulled the suspect over. When the officer approached the suspect, the suspect shot himself in the chest, the report said.
There's no immediate word on how or if the victims were related.
About 30 people saw the shootings and were being interviewed by deputies, Youngblood said.
Bakersfield is about 90 miles north of Los Angeles.
The Associated Press contributed to this report.