Gun show last one for New York horse-racing town before ban goes into effect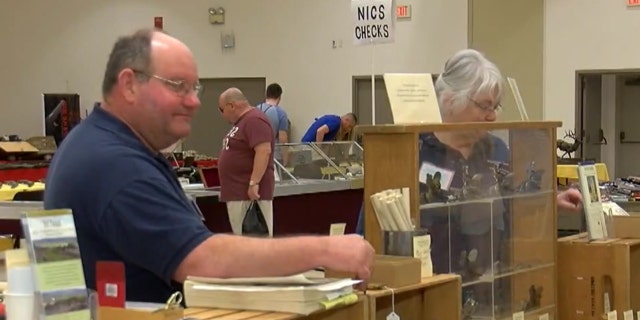 NEWYou can now listen to Fox News articles!
An upstate New York city best known for thoroughbred horse racing is hosting its final gun show over the Memorial Day weekend before a ban goes into effect.
The Saratoga Springs City Council voted unanimously in March to prohibit gun sales on a city-owned property, after the February massacre at Marjory Stoneman Douglas High School in Florida. Antique shows will still be allowed on city properties, but gun shows will now have to be held at private venues.
"I feel that it's a terrible ending. We should still be allowed to be here," President of New East Coast Arms Collectors David Petronis told WTEN.
Petronis has been bringing gun shows to the Saratoga Springs City Center for more than 30 years, organizing more than 100 gun shows, which have become an annual tradition in the area.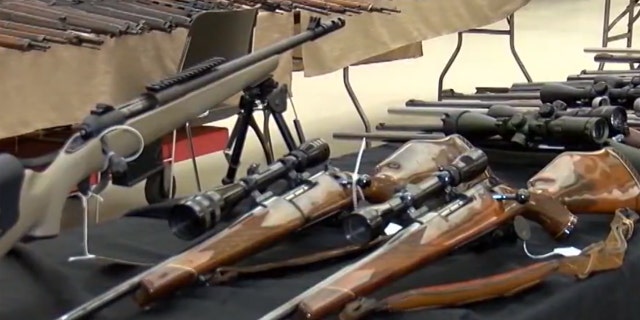 "We've made a lot of friends, a lot of money up here, brought in a lot of money to Saratoga," Petronis said.
The show has brought some controversy in the past, including at one time planning to display Hitler artifacts.
"It was just becoming this constant sort of barrage media affair circus," City Commissioner of Finance Michele Madigan told WTEN.
Madigan said that between prior incidents and community reaction to recent mass shootings across the country, the city had no choice.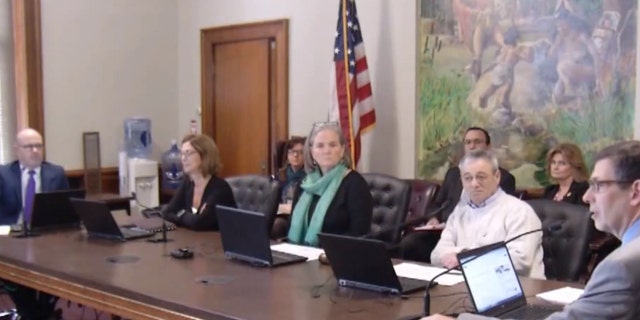 "This one was pretty clear cut," she said.
SEATTLE PLAN WOULD FINE GUN OWNERS FOR NOT PROPERLY STORING WEAPONS
Some residents of the city located about 40 miles north of Albany cheered the decision.
"There's too much gun violence in this world and I think that, that show promotes it," Carol Squillacioti said.
But others think the council's decision is an infringement on their rights.
"We believe in the Second Amendment and we just think New York is just trying to unarm its citizens," William Minner of Albany told WTEN.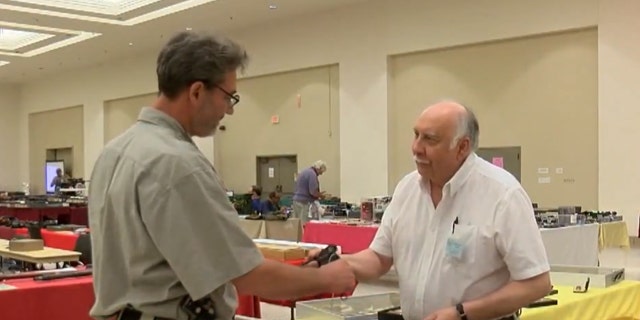 Dealers who also rely on such shows for a living slammed the decision.
"The loss of this show will probably put about a 10 percent dent in my show business, my show revenue for the entire year," Paul Ackermann said.
PAWN SHOP TROLLS DICK'S SPORTING GOODS WITH SIGN ADVERTISING AR-15s
Petronis told WTEN he won't be deterred by having to change his venue, because he's not leaving the business anytime soon.
"Things change. Life goes on," he said. "I'll be wheeled out on some stretcher from a gun show and that's in my blood, and that's the way it'll be."