Guinness pulls sponsorship of New York St. Patrick's Day Parade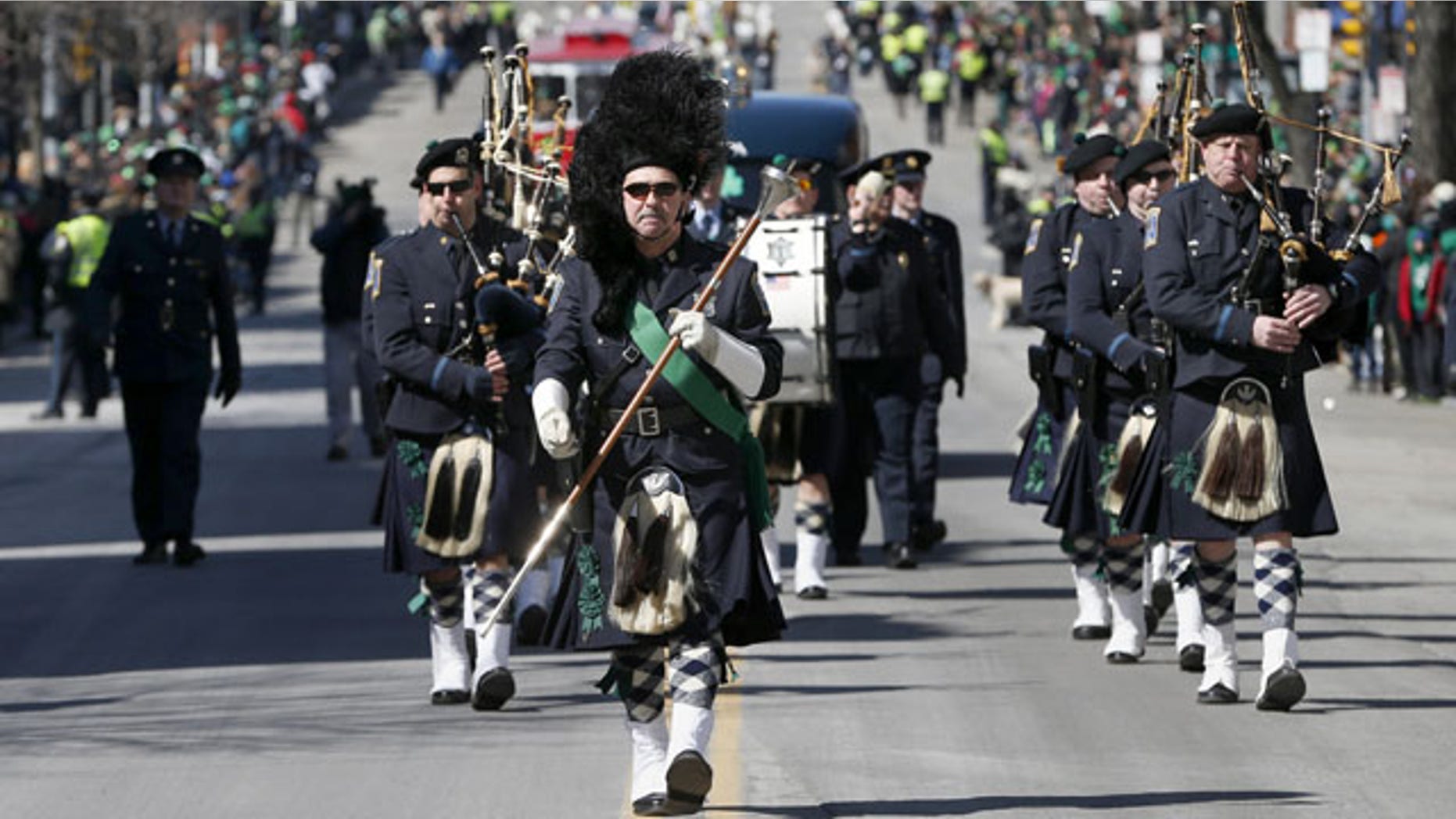 What's a St. Patrick's Day parade without Guinness? The organizers of New York City's annual march down Fifth Avenue are about to find out.
The makers of the popular Irish beer announced over the weekend that they pulled their sponsorship of the parade due to organizers' longstanding rule against gay and lesbian groups marching openly.
"Guinness has a strong history of supporting diversity and being an advocate for equality for all," the company said in a statement posted on the Gay and Lesbian Alliance Against Defamation website Sunday. "We were hopeful that the policy of exclusion would be reversed for this year's parade. As this has not come to pass, Guinness has withdrawn its participation. We will continue to work with community leaders to ensure that future parades have an inclusionary policy."
The move by Guinness follows similar moves by fellow beer companies Heineken and Sam Adams, the latter of which pulled its sponsorship from Sunday's parade in the traditional Irish stronghold of South Boston. The decision also left Ford Motor Company as the only major U.S. company sponsoring the New York City parade, which dates back to 1762.
Companies aren't the only ones conspicuous by their absence from city parades. New York City Mayor Bill De Blasio will become the first mayor in decades to sit out the march due to the dispute. Boston Mayor Martin Walsh didn't take part in his city's parade, either, after talks broke down that would have allowed a gay group to march.
One leader who does plan to march in New York Monday is Irish Prime Minister Enda Kenny, who defended himself against criticism over his decision earlier this week, saying "The St. Patrick's Day parade (in New York) is a parade about our Irishness and not about sexuality, and I would be happy to participate in it."
Parade organizers have said gay groups are not prohibited from marching, but are not allowed to carry gay-friendly signs or identify themselves as LGBT.
In Michigan, parades were Sunday held in Bay City and Detroit, and on Monday a St. Patrick's Day Parade was scheduled in Cleveland. Cities from Savannah, Ga., to Montreal also hosted festivities over the weekend, and throughout the world landmarks were bathed in green floodlights.
Some LGBT groups were to protest the parade, while others had planned to dump Guinness from the shelves of the Stonewall Inn, the birthplace of the gay rights movement. That demonstration was canceled late Sunday after Guinness put out its statement yanking its sponsorship.
Despite the controversy, New York's parade, a tradition that predates the city itself, is expected to draw more than 1 million spectators and about 200,000 participants Monday. It has long been a mandatory stop on the city's political trail, and will include marching bands, traditional Irish dancers and thousands of uniformed city workers.
The Associated Press contributed to this report.