Guatemalan mom 'thankful' after NYC reunion with her 3 kids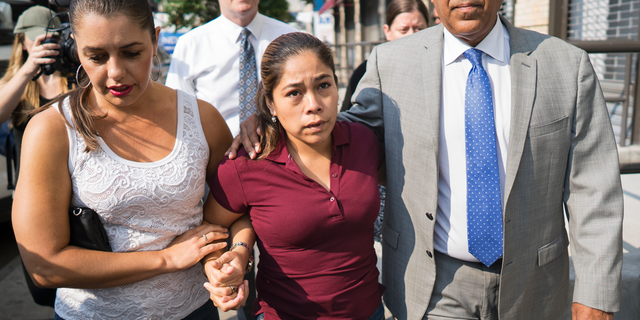 NEW YORK – A Guatemalan mother who was separated from her three children at the U.S.-Mexico border said she's very happy and thankful following their reunion on Tuesday at a New York City social services center.
"I am very happy and thankful to God" and to supporters, a teary-eyed Yeni Gonzalez said after the private meeting on Tuesday at the Cayuga Center, the agency that placed 6-year-old Deyuin, 9-year-old Jamelin and 11-year-old Lester in foster care.
"When we got separated I told them: 'I promise I will fight for you and I will find you,'" Gonzalez said. "Today I told them: 'I promised I would look for you and here I am.'"
She said she was happy to find them "in good condition." Her lawyer said the children cried during the reunion and they all hugged each other.
She had arrived at the center accompanied by supporters, including Democratic Congressman Adriano Espaillat.
Gonzalez was driven cross-country by volunteers after she was released from Eloy Detention Center in Arizona on Thursday.
A group of New York-area parents and artists raised money through crowdfunding to cover her $7,500 bond.