Groups want documents unsealed in case of Massachusetts teacher allegedly killed by student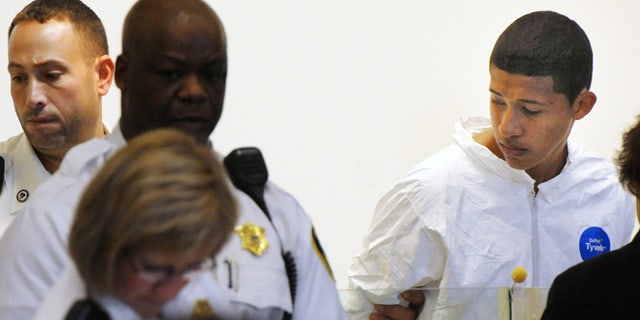 NEWYou can now listen to Fox News articles!
SALEM, Mass. – News organizations will ask a Massachusetts judge to unseal documents in the case of a 14-year-old boy charged with killing his math teacher.
Lawyers for several media organizations, including The Associated Press, are expected to be in Salem District Court Monday to argue that a search warrant affidavit and other documents should be made public in the case of Philip Chism.
Chism has been charged as an adult with murder in the Oct. 22 killing of Colleen Ritzer, a 24-year-old math teacher at Danvers High School.
Blood was found in a school bathroom and her body was later discovered in woods behind the school.
Authorities have not offered any clues on Chism's alleged motive.