Groom's mother gets lost in woods hours before wedding, found safely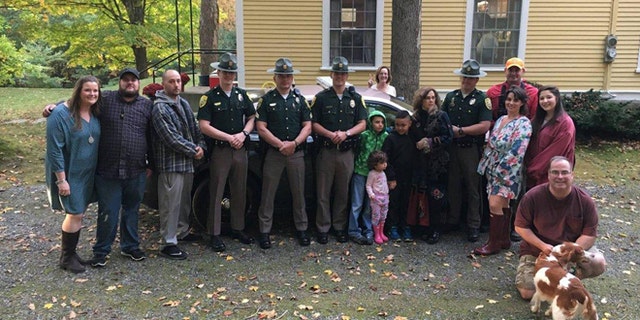 The mother of a groom got lost hours before the wedding while taking a stroll in New Hampshire woods on Sunday, delaying the wedding for hours and forcing state troopers to launch a search.
Philomena Guarino of Massachusetts reportedly was unfamiliar with the Landaff, N.H., area when she went missing around noon. Guarino, 72, apparently did not have her cell phone on her.
Authorities sent out police patrol cars and dogs to try and find the woman before nightfall.
Fortunately, a hunter found her in a field.
"She was safe, she was fine—she wasn't injured at all," authorities said. "She had just gotten a little lost on the trail. It drops into the 30s and 40s even the upper 20s this time of year, so thank God we were able to find her and it didn't go too long into the night because it could have been a lot worse situation."
The wedding went on hours later than planned, NH1.com reported.
The bride, who refused to go on camera, told the station that she got married in the dark.