Grief, anguish as loved ones recall victims of Dylann Roof at sentencing
Cynthia Hurd was more than a co-worker to fellow employees at the Charleston County Library, she was a friend and confidante who gave others strength to face their struggles, a witness at the sentencing phase of Dylann Roof told jurors Friday.
Hurd, one of nine people killed by Roof in the June, 2015, shooting at a South Carolina church that shocked the nation, took Patrice Smith under her wing, counseling her through pregnancy and helping her build confidence, Smith told jurors.
"She taught me patience," Smith said, telling the courtroom how Hurd helped her land the job. "She saw things in me I didn't see myself.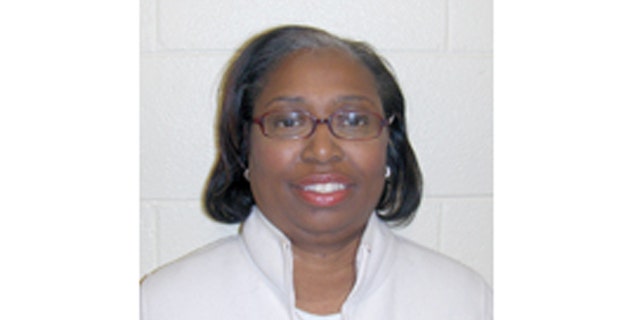 "When I started at the library I got pregnant and that pregnancy was trouble at the beginning," Smith recalled. "That's how the friendship started. When I was in the hospital, she would call and pray with me.
"I had trouble with that pregnancy and eventually lost the baby," she continued. "She would pray with me and she would say, 'It's going to get better.' I was out of work for eight months and she helped me keep my job."
The emotional reflections came as Smith and other heartbroken friends and family members of Roof's victims laid out for the jury exactly what was lost when the avowed white supremacist carried out his rampage with strangers who had joined hands and prayed with him inside Emanuel African Methodist Episcopal Church moments before. Roof, 22, already convicted by the same jury, will be sentenced to death or life in prison. Friday was the third day of such testimony.
Loved ones of Hurd, Ethel Lance and Susie Jackson spoke, following dramatic testimony from a day earlier in which journal entries found in Roof's cell were read to the jury. Those passages demonstrated in detail Roof's lack of remorse.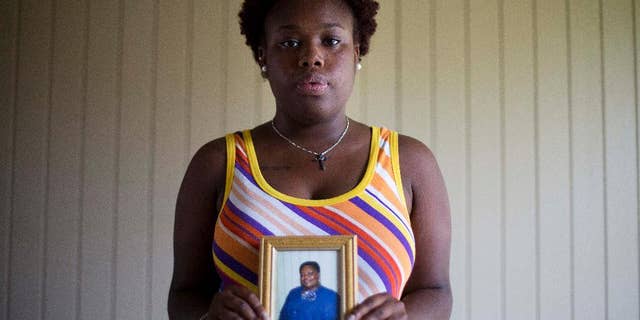 Also Friday, an FBI agent testified that Roof remains entrenched in his white supremacist beliefs, even wearing shoes this week with racist symbols drawn on them.
Roof, who is representing himself at the sentencing phase and plans to call no witnesses, said little and often stared emotionless at the floor, even as Smith pivoted to describing the impact of Hurd's murder on fellow library workers.
"We closed down for two days, two branches," Smith recalled. "It was hard. I came in on a Saturday, and you would see people at the desk crying. People were bringing flowers. You smelled the beautiful roses and it reminded us of her."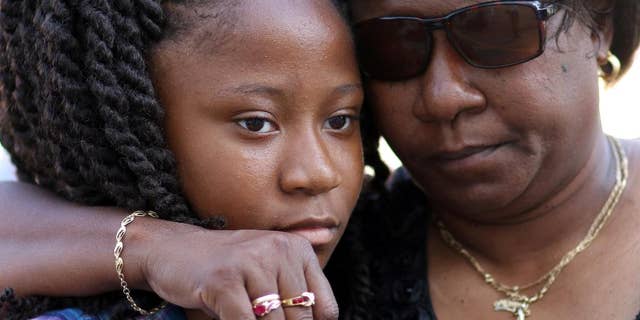 Emotions had reached a boil earlier, when Washington's testimony prompted an unnamed spectator to break down. The woman stepped out after she was brought to sobs by the testimony of Najee Washington, granddaughter of Lance.
Washington had been shown by a prosecutor an old Christmas photo that sparked her memories of better times when the family enjoyed music, food and laughs with the woman she described as the "matriarch."
"Do y'all get together for the holidays?" the prosecutor asked.
"No," Washington replied. "Not after she died."
Before Smith's testimony, Hurd's sister, Averil Jackie Jones, took the stand and told how the loss of her sister had left a deep wound in her soul.
"I can't hear her smile over the phone, I can't hear her laughter, I can't get her wisdom, I can't share my secrets," she said. "I feel empty."
A self-describe tomboy, Jones said her sister was the opposite – a nerd.
"We were opposites, but we attracted," she said. "I wanted to be the type of person she was. [Just] not the nerdy version."
Jackson, who was 87 when she was killed, was remembered fondly by several family members, including grandson Walter Jackson Jr.
"Even after going through racism, prejudices she still practiced love," he said.
Shown a portrait of his grandmother, Jackson gazed longinly at it and described his thoughts.

"She was just so peaceful," he said. "Someone who just radiated unconditional love. No matter where she was she kept God first.
"She's still inspiring a nation."