Greyhound bus crash in Utah kills girl, 13, injures 12 others
NEWYou can now listen to Fox News articles!
A Utah bus crash killed a 13-year-old girl and injured 12 others, including the driver, when the Greyhound swerved off a Utah highway and plunged into a deep wash on New Year's Eve, authorities said.
The bus, carrying 13 passengers, was traveling from Denver to Las Vegas when it careened off Interstate 70 in Emery County at about 11 p.m. and plunged into the wash, around 200 feet from the road, FOX13 Salt Lake City reported. The bus had just made a stop for a driver shift change before the deadly crash.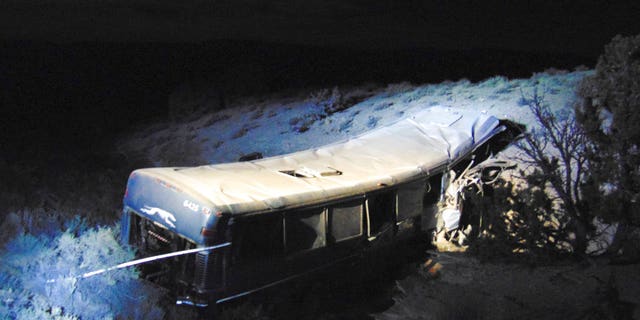 Passengers climbed out of the windows to escape after the front of the vehicle smashed into the ground. Four passengers and the driver were stuck in the vehicle in the moments after the collision.
"One of the passengers actually climbed out of the bus, and came up to the roadway and flagged down a truck driver, and then they actually called in the accident," Utah Highway Patrol Lt. Steve Salas said.
The girl killed, identified as Summer Pinzon, from Azusa, Calif., was traveling with her mother on the Greyhound bus. Her mother was taken to the hospital, but further information about the family was not released.
It's unclear what caused the crash, but a passenger reported a possible medical issue with the driver, the Utah Highway Patrol said in a news release. Road conditions were also clear and didn't seem to pose a factor that night.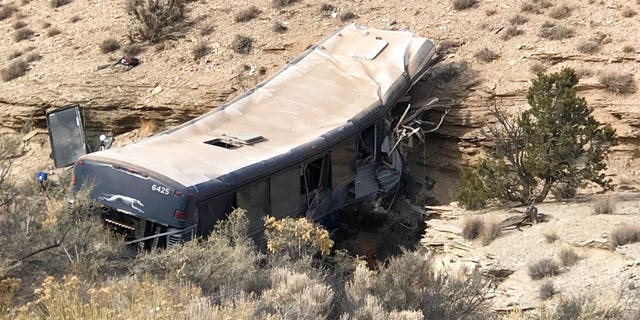 Utah Department of Public Safety Commissioner Keith Squires tweeted: "My thoughts and prayers are with the family of the young girl who passed away and those who were injured in the Greyhound bus crash on I-70 MM 113. This is a remote area. I appreciate our @UTHighwayPatrol troopers & first responders for their diligent work in helping the victims."
Lanesha Gipson, a spokeswoman for Greyhound, said the company is cooperating with authorities and conducting its own investigation.
The Associated Press contributed to this report.