Great white shark mauls seal just yards from swimmers on Cape Cod beach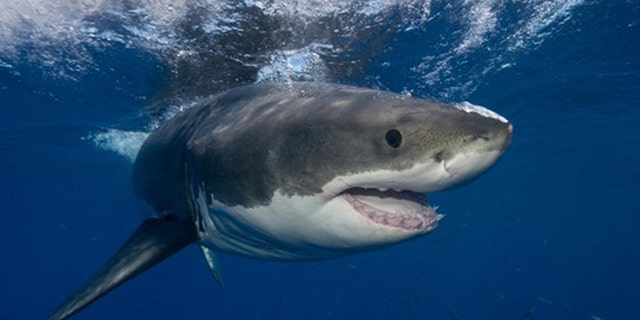 Two Cape Cod beaches were forced to close Wednesday after witnesses saw an "explosion of water and blood" when a great white shark mauled a seal about 30 yards off the beach.
Beachgoers at Nauset Light in Eastham, Mass., saw the shark attack the seal at around 4 p.m. The seal was then thrown out of the water onto the beach, where it died, witnesses said.
"It was almost like "Jaws," one witness told WCVB.com.
A one-hour swimming suspension was issued for Nauset Light and Coast Guard beach, due to their proximity to each other. Paige Long, a dispatcher with the Cape Cod National Seashore, says that's standard protocol.
"We didn't see the fin of the shark, but we saw the seals booking it the opposite way"
"All of a sudden the lifeguards were like (yelling) get out of the water get out of the water," Shelby Carney, who was at the beach, told the station. "We didn't see the fin of the shark, but we saw the seals booking it the opposite way. All the other seals were gone."
Seals are a primary food source for great white sharks, which have been spotted in the Cape in increasing numbers over the years. The station reported that officials say there were 68 great white sharks off the coast last summer.
The Boston Globe reported earlier this month that 16 sharks were identified off the shoreline during a four-and-a-half hour search, which one researcher called, "a very bus day for us."
"This was the biggest day of the season in terms of the number of sharks that were identified," Cynthia Wigren, president of the Atlantic White Shark Conservancy, told the paper. "We even had two sharks that swam by the boat at the same time, one from one direction and one from the other."
The Associated Press contributed to this report