Grandfather recounts frantic phone call from grandson as California wildfire closed in
A California man who lost his wife and two grandchildren in California's destructive Carr Fire revealed Monday the final phone call he received from them before they perished in the flames.
Ed Bledsoe lost his wife Melody Bledsoe, 70, and grandchildren, James Roberts, 5, and Emily Roberts 4, in the Redding fire, which has become the ninth most destructive wildfire in state history. Bledsoe recalled the phone call he received from his grandson while he was out trying to get supplies.
"He's saying, 'grandpa, please, you've got to come and help us, the fire is at the back door,'" Bledsoe told CBS Sacramento. "I said 'I'm right by you honey. Hold on. Grandpa's coming.'"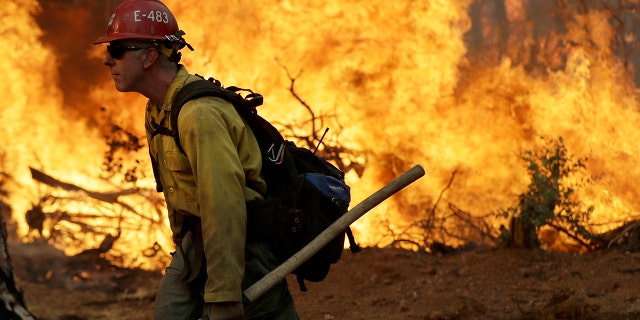 Bledsoe said he didn't realize how close the fire was to the home and the inferno made roads impossible to navigate through, according to CBS Sacramento.
"My wife wrapped them up in wet blankets. She wet a bunch of blankets and put them down at the side of the bed. She got a wet blanket and put on her. Got over the top of them and they lay there until the fire took them," Bledsoe said.
Amanda Woodley, the granddaughter of Ed and Melody, shared her grief in a Facebook post over the weekend.
"I said 'I'm right by you honey. Hold on. Grandpa's coming.'"
"The family that lives in town are all together mourning 3 amazing souls," she wrote. "My heart is crushed(.) I can't believe this is real(.) I just keep seeing all of their beautiful faces."
Bledsoe told CBS News he didn't receive any warning to evacuate his Redding home before the inferno engulfed it.
"If I'd have any kind of warning, I'd have never, ever left my family in that house," Bledsoe said.
Officials were investigating whether the Bledsoe home received a warning call or a knock on the door to evacuate, Shasta County Sheriff Tom Bosenko said. There were door-to-door notifications made in the area, he said.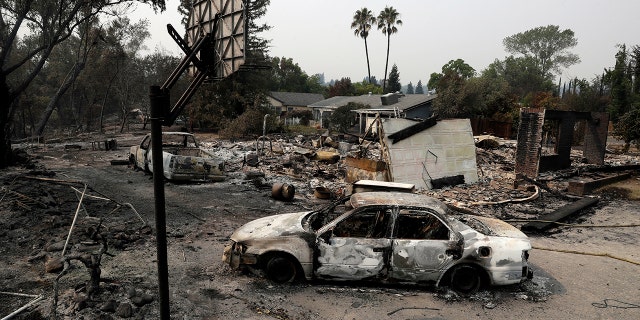 The blaze has killed two firefighters and four civilians as well as destroying 818 homes and 311 outbuildings and has damaged 165 other homes, California Department of Forestry and Fire Protection spokesman Scott McLean said.
Officials said the Carr Fire was about 23 percent contained of late Monday.
Fox News' Amy Lieu and the Associated Press contributed to this report.