Grand jury: No charges against police in fatal New Jersey shooting caught on dashboard camera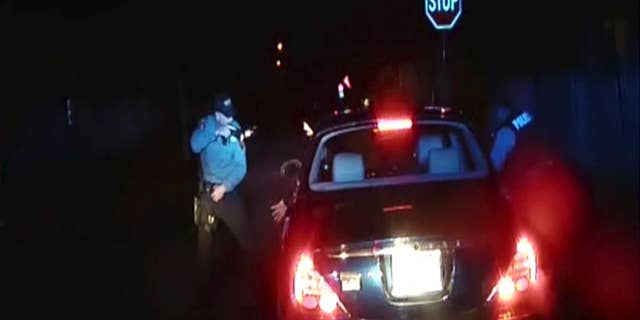 BRIDGETON, N.J. – A grand jury in New Jersey has voted against filing charges against two police officers in the fatal shooting of a man who defied orders by stepping out of a car during a traffic stop with his hands raised.
The December 2014 shooting of 36-year-old Jerame Reid in Bridgeton was captured on their patrol car's dashboard camera.
The Cumberland County Prosecutor's Office said Thursday the officers feared for their lives.
On the video, Officer Braheme Days removes a gun from the car and pulls his weapon.
Days shouts for Reid to put his hands up and not move, but he steps out of the vehicle with his hands up.
Prosecutors say Days fired seven shots and his partner, Officer Roger Worley, fired once. The shooting lasted approximately 2 seconds.