Gordon makes landfall bringing heavy rain and flooding potential from the Gulf Coast to the Great Lakes
Tropical Storm Gordon has made landfall near the Alabama/Mississippi border and is weakening as it moves North.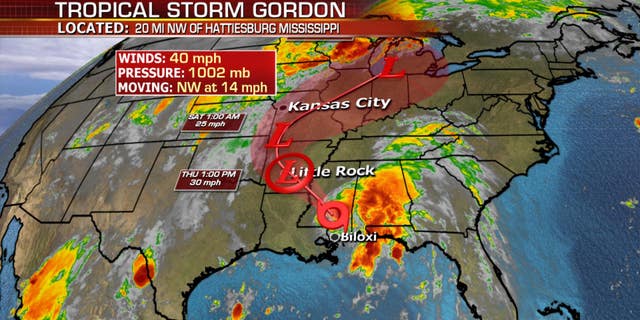 NEWYou can now listen to Fox News articles!
The remnants of the storm will continue to track inland bringing heavy rain and flash flooding along its path.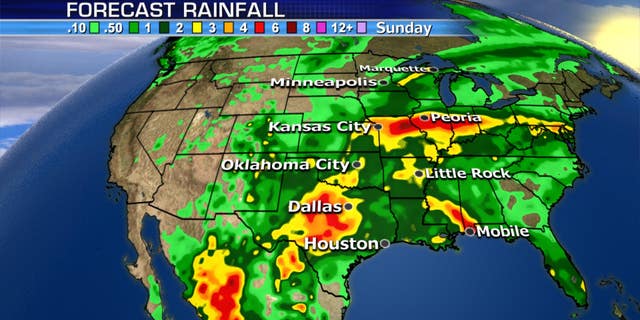 A swath of 2-5 inches of rain with localized higher amounts will bring the potential for flooding across the Plains, the Mississippi Valley even up into the Great Lakes.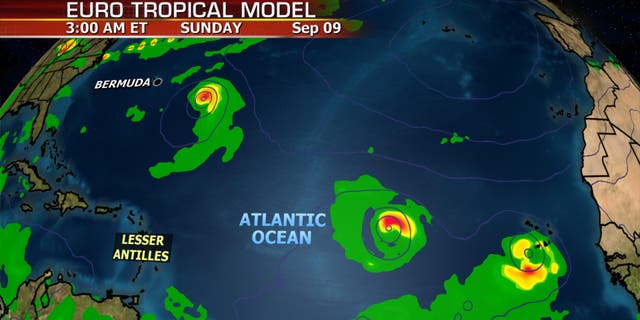 Meanwhile, Hurricane Florence will potentially threaten Bermuda in the next few days, and we will see a train of systems moving off the coast of Africa that will have the potential to develop as well. The Pacific is equally active with Hurricanes Norman and Olivia.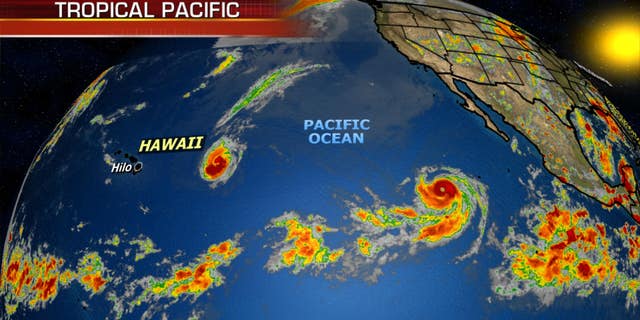 In other weather news, excessive heat will be felt across the northeastern U.S. Heat advisories are up for several states with combined heat and humidity making it dangerous for another day.