Good Samaritan stops armed robbery with her car keys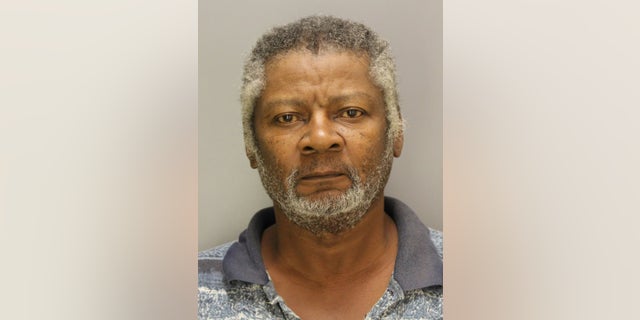 NEWYou can now listen to Fox News articles!
A sharp eye and a sense that something was very, very wrong led a Good Samaritan in South Carolina to save another woman from a potentially more terrible fate than she had already been enduring.
This witness to a crime in progress in Rock Hill, South Carolina, used her car keys, of all things, to interrupt an armed robbery, a potential kidnapping and perhaps more. In so doing, she ended up saving another woman's life.
Judging by her smart, swift actions, she would do it all over again if she had to.
The woman -- the victim -- was standing in an alley off Main Street at around 8:30 a.m., putting her key into her office door and about to enter it to start her workday, when a man with a knife approached her.
The man, identified as Danny Brown, 58 -- who had previously been arrested for armed robbery -- grabbed her purse and held her at knifepoint. He then began to force her down the street with him toward her bank's ATM -- so that she would withdraw more money and hand it over to him.
The woman was petrified.
As they headed for the Wells Fargo bank that morning, they could have been mistaken for any ordinary couple walking down the street. But the woman was in great duress and in shock. With the knife at her side and the man's tight grip on her, she had little choice but to go along.
That's when a Good Samaritan showed up.
A woman nearby saw the two people heading for the ATM. She heard a scream and immediately realized something was amiss.
Earlier this week, Brown was brought into court for his bond hearing -- with the victim present.
She asked the woman directly, "Are you OK?"
The woman replied, "No."
But Brown, the man with the knife, interjected, "Yes, she's OK," according to AJC.com, which reported the story.
But for the Good Samaritan, this was not good enough. She flung the car keys she was holding directly at Brown -- who became flustered. In that split second, the victim was able to break free and run off. The Good Samaritan then called 911, alerted authorities to what had happened, and described the attacker.
"She did a very brave thing," said a local shopkeeper who heard the whole story.
"I'm not sure I would have the guts to do what this woman did," said a New York woman and mother of two.
The attacker began running down the street -- toward City Hall, as it turned out -- which is just a block from the local police station. Officers on foot then chased Brown into City Hall, caught him and arrested him, according to local reports.
Earlier this week, Brown was brought into court for his bond hearing -- with the victim present. She did not want to be identified and said she'd prefer there was "no bond set, because I've been terrified and [he] threatened that he would return and come looking for me," she said.
The judge denied bond.
Brown's criminal recorded included past arrests for armed robbery. He told the court he was homeless, has no bank account, car or income, other than a monthly disability check.
But it was the Good Samaritan who stepped in and saved the day, and who, judging by her smart actions, would do it all over again if she had to -- demonstrating a lesson for all of us everywhere.