Good Samaritan, police save would-be jumper from Wisconsin overpass
An investigator with the Milwaukee County District Attorney's Office just so happened to be leaving his last appointment for the day on Monday when he came across a man clutching the side of a fence on an overpass located over an interstate.
Daniel Suszek told FOX6 he was flagged down by a construction worker, and called for back-up without sirens activated so it did not impact the 40-year-old man standing on the bridge.
"I realized very quickly I had to do nothing that would upset him," Suszek told FOX6. "I knew I had to stay calm, try and get him to face me."
As he waited for additional officers arrived, Suszek said he tried to maintain eye contact and speak with the man until roads could be closed off.
"Anything to keep him going until all the other resources could get into place," he said.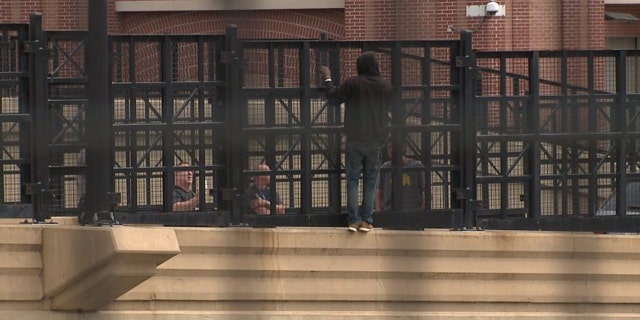 The man told officers he was hearing voices and the hospital would not help him. That's when they used their crisis counseling training to get the man over to the fence to speak with them.
SUICIDE, DEPRESSION ARE OUR NATION'S SCARLET A (I KNOW, BECAUSE I ALMOST TOOK MY OWN LIFE)
"When he gets over here, we're going to let him sit down, we're not going to handcuff him right away," Suszek said. "We're going to let him have this cigarette and talk to him about why he's hurting, because we promised him that, so that's exactly what happened."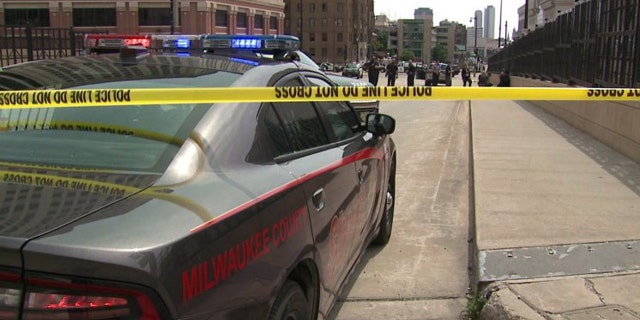 The Milwaukee County Sheriff's Office said in a news release the man said he wanted to kill himself to make the voices stop. He eventually climbed over and investigators kept their promise of having a conversation with him.
"A success like today is something you take with you and you go, 'this is why I do it. I do it to help people,'" Suszek told FOX6. "Even if it's just a crack in the door, to believe that the next hour will be better than the last hour, and the next day will be better than today -- if you can do that, you can often times save these situations."