Goldman Sachs Profit Soars as Company Faces Legal Storm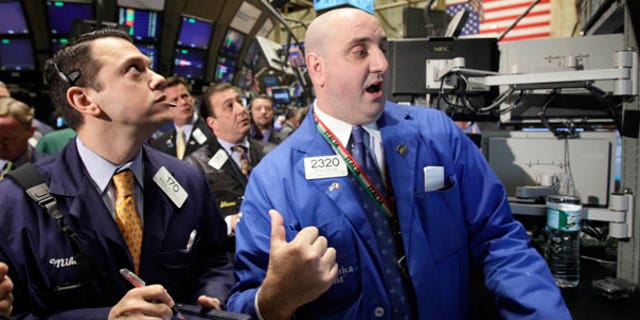 NEWYou can now listen to Fox News articles!
NEW YORK — Goldman Sachs Group Inc. may be facing complications from the political and legal storm over its business practices, but first-quarter results showed a big jump in profit, exceeding analyst forecasts.
Goldman, which was rocked by civil-fraud charges filed Friday by the U.S. Securities and Exchange Commission, reported Tuesday that net profit soared 91 percent to $3.46 billion during the first three months of the year. The results were driven by strong trading and bond underwriting.
On Friday, after the Securities and Exchange Commission filed its complaint against Goldman, the stock plunged nearly 13 percent.
Lloyd C. Blankfein, Goldman's chairman and chief executive, alluded to the federal charges only once in the press release accompanying the earnings report. "In light of recent events involving the firm, we appreciate the support of our clients and shareholders, and the dedication and commitment of our people," he said in a statement.
Indeed, Goldman's staff was paid well for its work. Compensation rose 17 percent to $5.5 billion from $4.7 billion during the year-ago period, making Goldman employees among the most highly paid on the Street. However, compensation declined as a percentage of the company's net revenue, to 43 percent from 50 percent.
Click here for more on this story from the Wall Street Journal.