GoFundMe page set up for firefighter, nurse whose home burned down in Colorado fire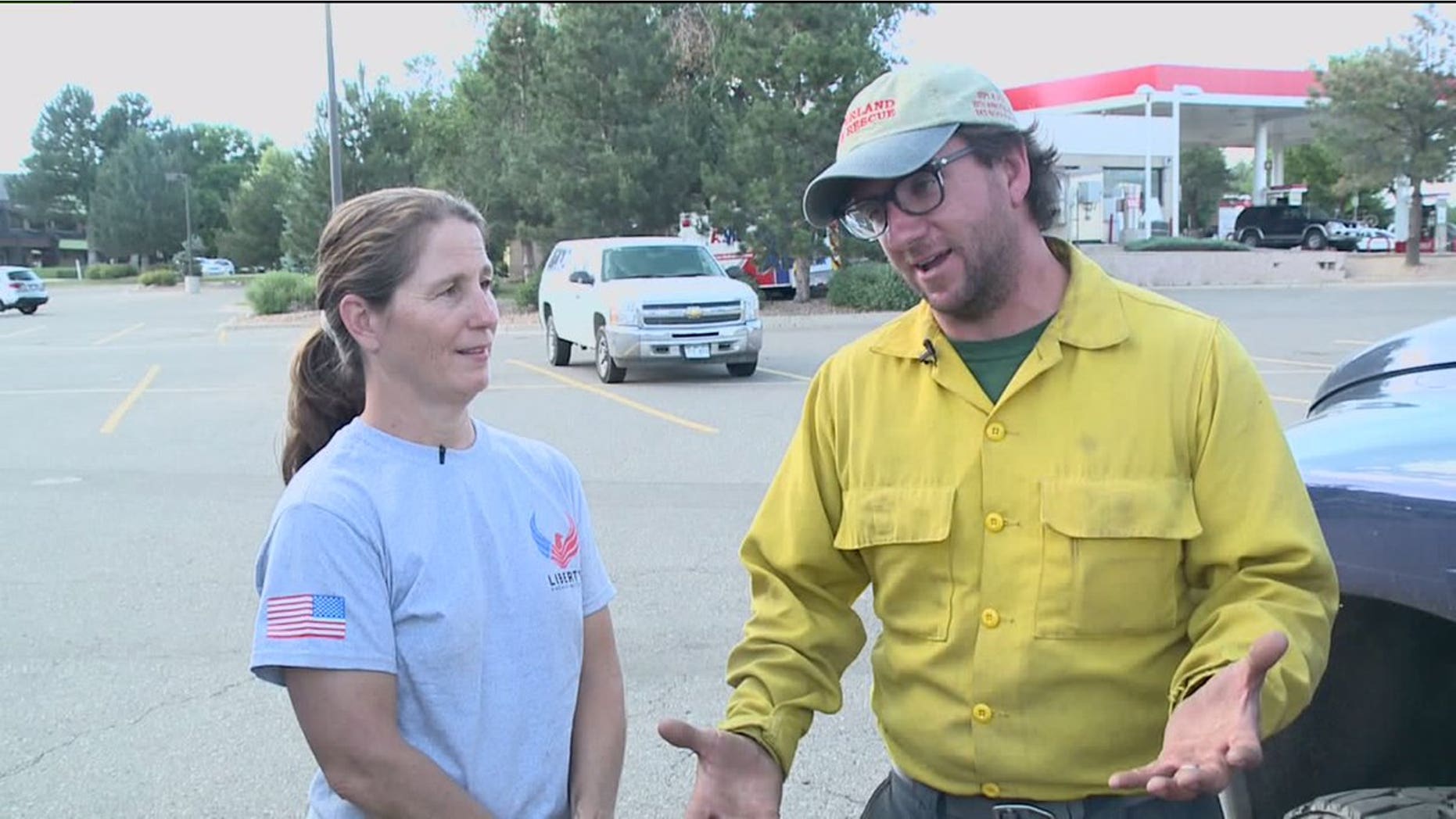 Friends and supporters raised tens of thousands of dollars online for a Colorado firefighter and his wife, a nurse, who chose to return to work after a fast-moving fire burned their home to the ground.
Charlie Schmidtmann has been a firefighter with the Nederland Fire Department for 17 years. His wife, Bretlyn, is a volunteer paramedic at the fire department and an emergency room nurse at Boulder Community Hospital. They are known in the community as the people who always help everyone else.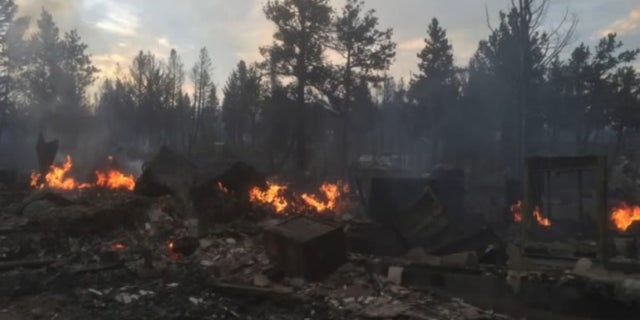 They have lived in their home in Nederland for five years, but now it is a pile of ashes.
"There's not much left. It's foundation and burning ashes," Bretlyn Schmidtmann said.
Charlie Schmidtmann was one of the first three firefighters on scene when the Cold Springs Fire began Saturday afternoon.
"Initially, it looked like a half-acre fire," he said. "It didn't look very big at first and we kind of kept walking until we tried to get to the edge of the fire and we never got there."
As of 8 p.m. Sunday, the fire has consumed 536 acres with zero percent containment. According to the Boulder County Sheriff's Office, it started when three campers at an ad hoc campsite on private land failed to put out their campfire properly. The fire started one mile away from the Schmidtmanns' home.
Bretlyn Schmidtmann was at a class when the home was engulfed. She learned the news on a phone call.
"The very first thing she blurted out was 'You lost your home." And I was like, what?" she said.
All the couple has left are their cars, the clothes they were wearing, a donkey, a horse and one of their dogs. They lost everything, but somehow are still able to give the one thing they have left.
"When I first realized our house was gone, I was with my chief and he was like, 'We gotta go now to move on to other houses' and I was like kind of quickly grieving and then time to move on," Charlie Schmidtmann said.
In what most people would consider to be one of the darkest moments of their lives, like a true hero, Charlie Schmidtmann found a silver lining.
"It was nice to be able to help other people not lose their homes," he said.
Their friends have started a GoFundMe page to help them get back on their feet after the fire.
"I really feel kind of uncomfortable with the focus being on us when there's a whole community that is struggling right now," Bretlyn Schmidtmann said.