Goats storm Idaho neighborhood after escape from enclosure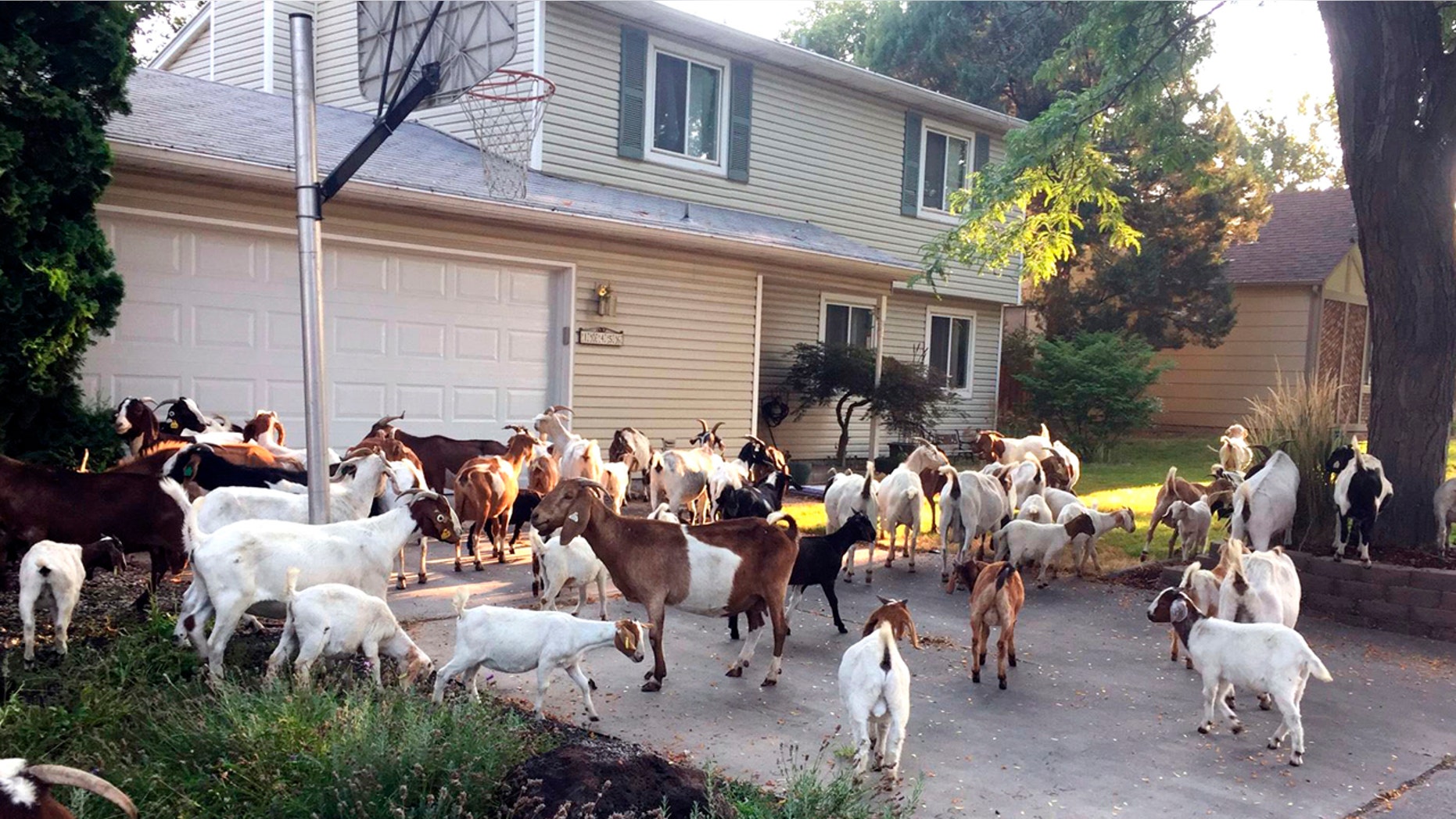 More than 100 goats escaped their enclosure and migrated to an Idaho neighborhood Friday morning.
The 118 adult and baby goats roamed the manicured lawns in Boise, the Idaho Statesman reported.
The goat-palooza calmly chewed grass and munched on branches.
Neighbors, including adults and children, were pleased to pet the friendly animals.
"Goats are great escape artists, and I guess they decided to go on an adventure today," owner Kim Gabica told the Statesman. "It's rare that this many would get out, but they would definitely follow each other."
A local company, We Rent Goats, owned the animals and worked with neighbors to round up and load them into a truck.
The goats had been corralled near a local retention pond to eat weeds and other overgrowth.
Goats are sometimes let loose in the nearby Boise foothills to eat wild plants and reduce wildfire threats.
The Associated Press contributed to this report.