Glaring problem: London skyscraper accused of melting a car to get permanent sunshade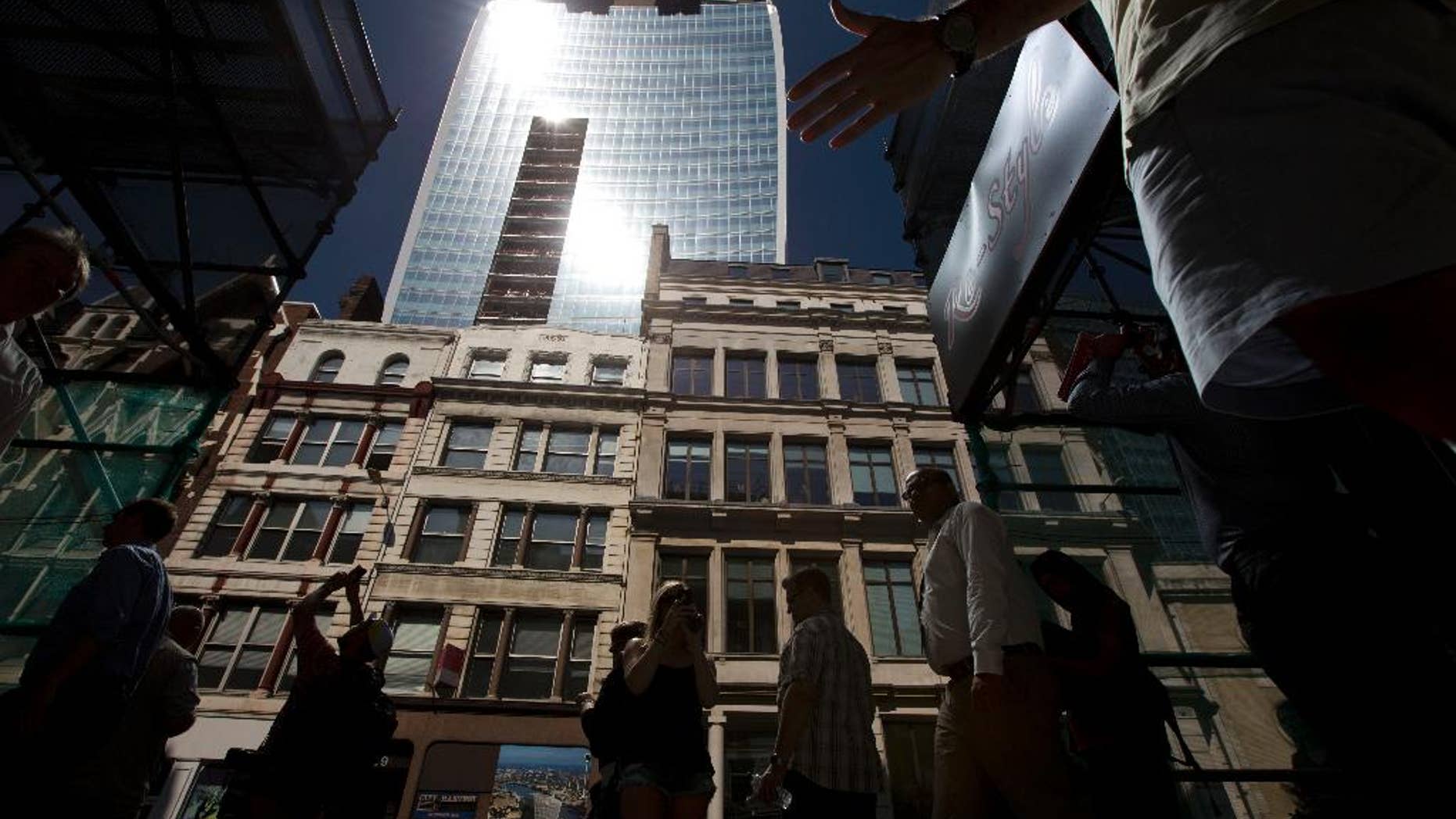 LONDON – A London skyscraper that drew ire for having a glare so strong it melted nearby cars and shops will get a permanent fix.
Developers say the tower, known as the Walkie-Talkie for its curved shape, is to have a sunshade attached to its south-facing facade to stop it from reflecting sun rays and beaming them in concentrated form to a nearby street.
Last September the 37-story building made headlines when a Jaguar owner who parked his car at its foot complained that the solar glare melted part of the vehicle. Locals also said the heat blistered paintwork and burnt a hole in a floor mat.
Developers Land Securities and Canary Wharf said Thursday a permanent sunshade made of "horizontal aluminum fins" will solve the problem by absorbing and diffusing sunlight.