Gitmo artists featured in controversial show at NYC's John Jay College
An esteemed college in New York City is catching flack after hosting an art exhibit that features artwork by Guantánamo Bay prisoners.
Nearly 40 works of art by both former and current prisoners at the military prison are currently a part of the show entitled, "Ode to the Sea: Art from Guantánamo Bay," at John Jay College of Criminal Justice in Manhattan. Among the budding prison artists whose work is being featured: four are still detained at Gitmo, including, Ammar Al-Bluchi, who is charged with sending money to the 9/11 hijackers, and Moath Al-Alwi, who has been reported to be a member of Al-Qaeda and served as one of Osama bin Laden's bodyguards, according to the Independent Journal Review.
The art show has raised the ire of some in New York who directly were affected by terrorism.
"I can't understand how this college in particular would allow such a thing," Michael Burke, whose brother, FDNY Capt. Billy Burke, died on 9/11 and went to John Jay, said to the New York Post. "Where's their decency? Where's their dignity? … It's denying and softening what happened. What's next, hanging up the art of John Wayne Gacy?"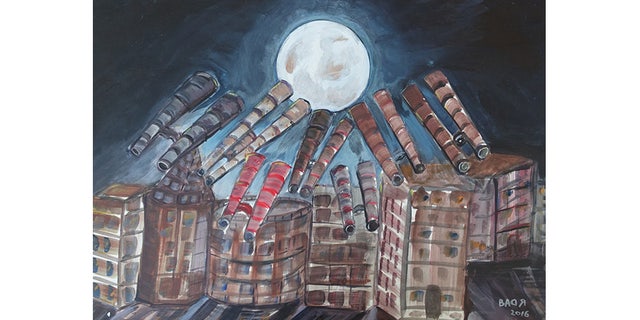 The newspaper reports that many 9/11 families in the New York area have expressed outrage over the works being on display at a public, taxpayer-funded institution, noting that many of the victims were graduates of John Jay.
"It's like a slap in the face, completely out of nowhere. Let them display that at Guantanamo, not here. It's a terrible precedent to set," Jim McCaffrey, a retired FDNY lieutenant, whose brother-in-law, FDNY Battalion Chief Orio Palmer, died on 9/11, said to the newspaper.
The show, which runs until the end of January, also has caught the attention of the Pentagon, which is claiming that the works are government property. They are also raising concerns about sales made on a website for the show.
Pentagon spokesperson, Air Force Maj. Ben Sakrisson, recently told The Miami Herald that all art made by detainees at Gitmo is the "property of the U.S. government," and that they would like to know "where the money for the sales was going."
Erin Thompson, a professor at John Jay, who is a co-curator for the "Ode to the Sea" exhibit, says she has not been contacted by federal authorities.
"I have not been contacted by any authorities," she said to Fox News, "although of course, I would follow official orders if given."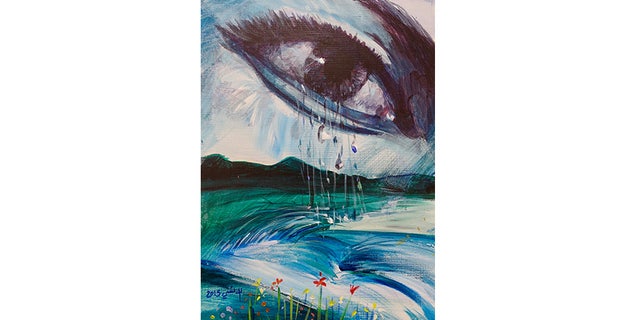 In the meantime, the show will go on.
"At John Jay College, we study both terrorism and the effects of wrongful detention," Thompson said to Fox News, "so, whether you think these men are guilty or innocent, these artworks are still valuable sources of information about their inner lives."
According to The Herald, the U.S. military has decided that art made by wartime captives at Guantánamo is government property, and officials have stopped releases of security-screened prisoner art to the public.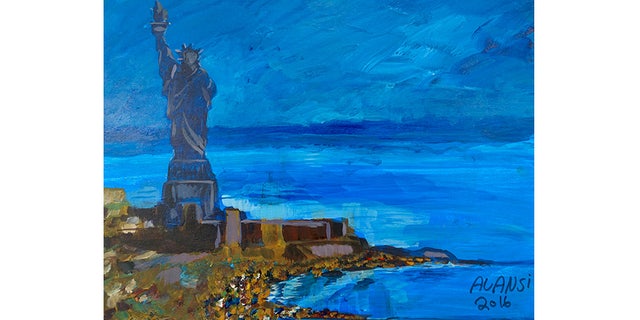 U.S. military officials declined to explain to the newspaper what caused the abandonment of the years-long practice of releasing detainee art after inspection by Guantánamo workers schooled in studying material for secret messages.
Ramzi Kassem, a professor at City University of New York School of Law whose legal clinic represents many Guantánamo prisoners, told the Herald that that one captive was told: "Art would not be allowed out of the prison." Now, if a captive gets to leave Guantánamo "their art would not even be allowed out with them and would be incinerated instead."
The only work that is for sale is of those detainees who already have been cleared and released, something that Thompson says the school has no part in.
"I want to stress that John Jay is not selling the art," she said. "We're just passing on inquiries."
Art classes were first offered to the Guantánamo captives in the later years of the Bush administration, as officials explored ways to keep detainees who had spent years in single-cell lockups occupied and preventing them from getting into fights with the guards.