Girl's exorcism leads to mom's arrest on attempted murder charge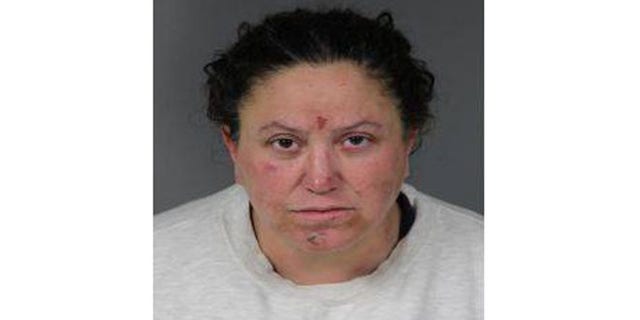 An exorcism performed on a naked 11-year-old Northern California girl nearly resulted in the child's death — and authorities say the exorcist was the girl's mother.
Kimberly Felder, 45 of Ferndale, was charged Friday with trying to kill her daughter, the Sacramento Bee reported.
In a press release, the Humboldt County Sheriff's Office hailed a Good Samaritan who tried to stop the exorcism. They said the man wrestled Felder to the ground as she pounded her daughter in the head with a piece of driftwood. A short time later a deputy arrived and handcuffed Felder.
"If it were not for the intervention and heroic actions of John Marciel, it is very likely that the child would have been killed by Felder," the sheriff's office said in the press release.
Deputies said they went to the beach in Ferndale in response to a 911 call saying that Felder was attempting to perform an exorcism on the girl, the Bee reported.
The caller stated that Felder had stripped her daughter naked and was shoving handfuls of sand down her throat.
According to the press release, Felder "stated she was trying to remove the demons from the child."
It also said that as the exorcism continued, the girl was viciously struck, bit and choked.
There were others on the beach who witnessed the event, the press release noted.
The Bee quoted the Sheriff's Office as saying that the girl was taken to the hospital for treatment of injuries that included severe damage to an ear.
The charges against Felder include attempted homicide, assault with a deadly weapon, felony child abuse and aggravated mayhem.
She is being held at the Humboldt County Correction Facility in Eureka.