Girl gets rabies shot after being bitten by coyote at park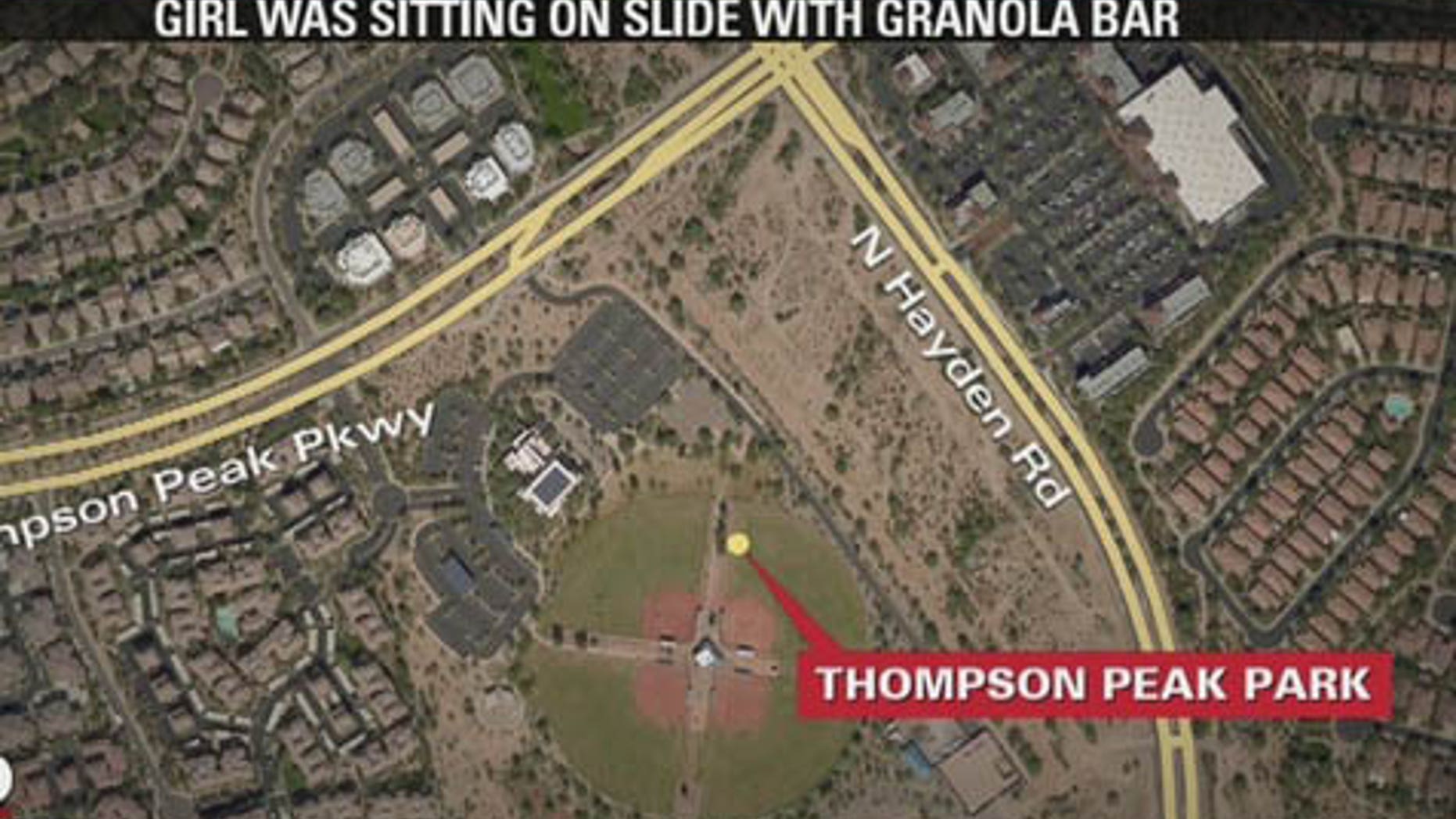 Authorities say a 5-year-old girl has received a rabies shot after being bitten by a coyote at an Arizona park.
Arizona Game and Fish officials say a coyote was later found and killed near Scottsdale's Thompson Peak Park and its body sent to a lab for testing.
The girl was bitten as she held a granola bar while sitting on a slide. She didn't know the coyote was under the slide.
After biting the girl, the coyote chased her and family members until they were able to get into their car.