German, Israeli filmmakers among the 15 to be honored by academy at Student Academy Awards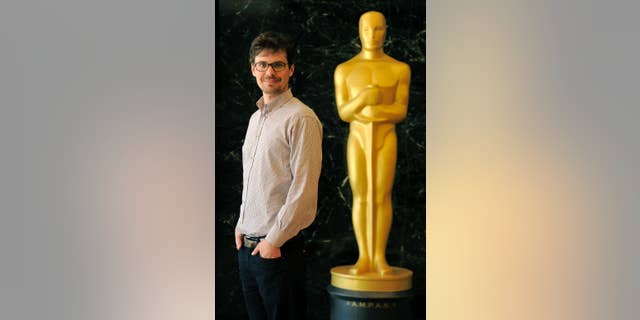 NEWYou can now listen to Fox News articles!
LOS ANGELES – For any filmmaker, the road to the Academy Awards is long. But 2014 student winner Peter Baumannn had to cross more borders than most.
Baumann and 14 others are set to be honored for their films Saturday in Los Angeles at the annual Student Academy Awards.
One of three winners in the foreign-film category, Baumann got his nod for the dark comedy "Border Patrol," about German police on the Bavarian-Austrian border who skip work to watch soccer.
Although Baumann is from Munich, Germany, the academy credits the United Kingdom as the country of origin for the film because he made it while a student at the Northern Film School in Leeds, England.
"So half my team didn't even know what they were talking about when we were filming this," Baumann says, laughing.
While these honors are bestowed by the Academy of Motion Picture Arts and Sciences, they are not to be confused with the annual Oscars. This ceremony focuses solely on students, has just five categories and hands out medals instead of gold statuettes.
But an Academy Award is an Academy Award, no matter what it's made of, especially to a student.
Baumann and the others knew they were in the running, but got the news of their triumphs just two weeks ago, and won't know which placement within their category — bronze, silver or gold — they'll take until Saturday night.
Past student winners include Oscar nominees Spike Lee and Trey Parker, and Oscar winners John Lasseter and Robert Zemeckis.
2014 is one for the Student Academy Award history books, thanks to Hadas Ayalon's win in the foreign category for "Paris on the Water." The drama about a former movie star who re-examines her life after landing a game-changing role is the first win for Israel.
"Every newspaper wrote something about it, actually," Ayalon said, grinning as if a bit embarrassed by the attention. "In Israel, it's like I'm the country's pride now."
German foreign-film honoree Lennart Ruff, winner for the action-triller "Nocebo," said his film inadvertently tipped a hat to a fellow countryman, "Run Lola Run" director Tom Tykwer.
"I didn't do it on purpose," Ruff said, adding he'd recently watched "Lola" again. "I realized, 'O.K., we do kind of the same pace.'"
This week, the academy is carting the student winners all over LA, for screenings, studio meetings and filmmaker greetings. But Baumann said he is most excited about Saturday's ceremony, to be held at the Directors Guild in Hollywood.
"That's something I'm really looking forward to because my team will be there," he noted. "My producer's coming from Mumbai, in India. My cinematographer is from the U.S. He's from West Virginia. My editor is from Essex in the U.K. And my actors are coming from Munich. ... To actually just get them here is great."
___
Full list of 2014 Student Academy Award winners:
Alternative: "Oscillate," Daniel Sierra, School of Visual Arts, New York; "Person," Drew Brown, The Art Institute of Jacksonville, Florida.
Animation: "Higher Sky," Teng Cheng, University of Southern California; "Owned," Daniel Clark and Wesley Tippetts, Brigham Young University, Utah; "Yamashita," Hayley Foster, Loyola Marymount University, California.
Documentary: "The Apothecary," Helen Hood Scheer, Stanford University; "One Child," Zijian Mu, New York University; "White Earth," J. Christian Jensen, Stanford University.
Narrative: "Above the Sea," Keola Racela, Columbia University, New York; "Door God," Yulin Liu, New York University; "Interstate," Camille Stochitch, American Film Institute, California.
Foreign Film: "Border Patrol," Peter Baumann, The Northern Film School, United Kingdom; "Nocebo," Lennart Ruff, University of Television and Film Munich, Germany; "Paris on the Water," Hadas Ayalon, Tel Aviv University, Israel.