Geothermal plant in Hawaii volcano's crosshairs believed by some to be on sacred ground
NEWYou can now listen to Fox News articles!
A reactivated fissure from Hawaii's Kilauea volcano threatened the Big Island's geothermal plant with a new lava flow Tuesday, which could trigger the release of toxic gases if it reaches wells at the plant, Hawaii officials said.
Native Hawaiians have long expressed frustration with the Puna Geothermal Venture plant since it came online in 1989; they say it is built on sacred land. Goddess of fire, Pele, is believed to live on Kilauea volcano, and the plant itself is thought to desecrate her name. Other residents have voiced concerns over health and safety.
Scientists, however, say the conditions on Kilauea make it a good site for harnessing the earth for renewable energy.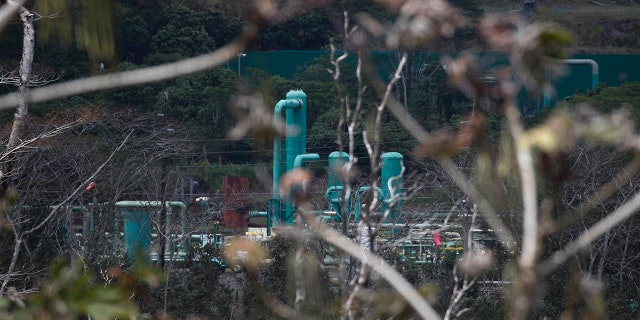 Fissure no. 6 reactivated at midnight near the plant as workers hurried to plug the plant's 11th and last energy well from a separate lava flow that had reached the property and stalled on Monday, Hawaii News Now reported.
Hawaii County Civil Defense officials said if lava interacts with the wells, it could release dangerous hydrogen sulfide gas. However, the plant's senior director said any emissions or damage resulted from the plant would be insignificant compared to the volcano's.
"From our perspective, there's nothing that could occur at the PGV facility at the wells that would be any worse than what's already occurring with the eruption," Mike Kaleikini, senior director of Hawaii affairs for the plant, told the Honolulu Star Advertiser.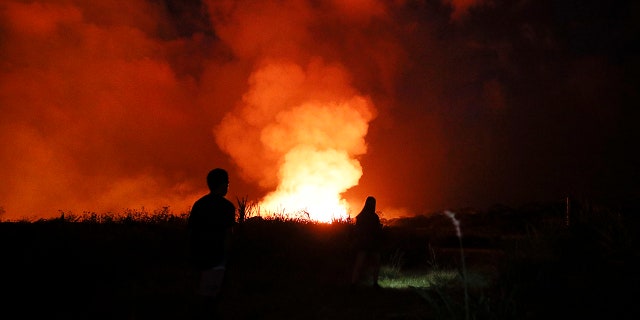 "This is all about the eruption, and PGV is just a small component that happens to be in the area," he said.
The volcanic activity has already more than doubled Kilauea's sulfur dioxide emissions, spitting out 15,000 tons each day from ground vents, scientists said.
Meanwhile, lava flows pouring into the ocean have sparked fireworks-like explosions, sending fragments of glass flying into the air inside a toxic steam haze. "Laze," as scientists call it, is generated when the molten rock interacts with the sea and is cooled off.
Gov. David Ige reassured the community on Tuesday that officials are making every effort to ensure the community's safety.
"The challenge with the eruption is that it is unpredictable," Ige told Hawaii News Now. "And so, clearly, we are working with state and federal county assets to look at how we can sustain the effort."
Kilauea volcano has destroyed nearly 50 structures and forced more than 2,000 evacuations since its eruption began on May 3.
The Associated Press contributed to this report.