Georgia manhunt: Reward for escaped prison inmates increased to $90G
The extensive manhunt for two escaped Georgia inmates who overpowered and killed two prison guards continued into Wednesday as a reward for them was increased to $90,000.
Donnie Russell Rowe, serving life without parole, and Ricky Dubose are still on the run from law enforcement after disarming and killing Sgt. Christopher Monica and Sgt. Curtis Billue at around 6:45 a.m. Tuesday, Putnam County Sheriff Howard Sills said. The two men carjacked a driver of a green vehicle and escaped.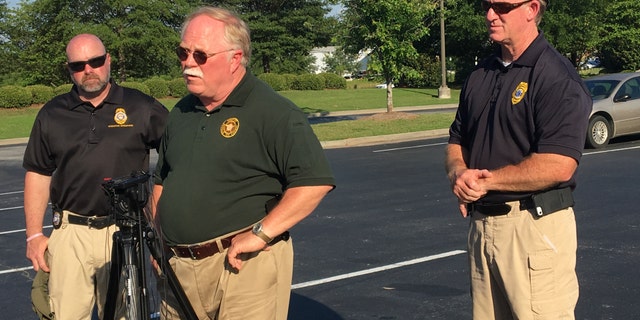 On Wednesday afternoon, Sills said the two suspects also stole a 2008 white Ford F250 truck with the license place #BCX5372. He said the truck, which has toolboxes on both sides, has not been spotted and it was stolen about 9 miles east of Madison, Georgia sometime between 6 p.m. Tuesday and 6 a.m. Wednesday morning.
Law enforcement officers are looking for both vehicles, however they believe the suspects are using the white truck.
"In my professional opinion, they are probably not in the area but I cannot guarantee that," Sills told reporters. "It's very frustrating."
Rowe and Dubose are believed to be armed with two 9 mm Glock pistols.
Earlier Wednesday, Sills said the two inmates "thoroughly ransacked" a house in Madison, about 25 miles north of where the escape happened. He said they took some food and likely some clothes and left their prison uniforms behind.
"They are not concerned about human life. They are dangerous individuals," Sills said.
Monica and Billue were both transfer sergeants at Baldwin State Prison. Monica had been with the Georgia Department of Corrections since October 2009 and Billue since July 2007.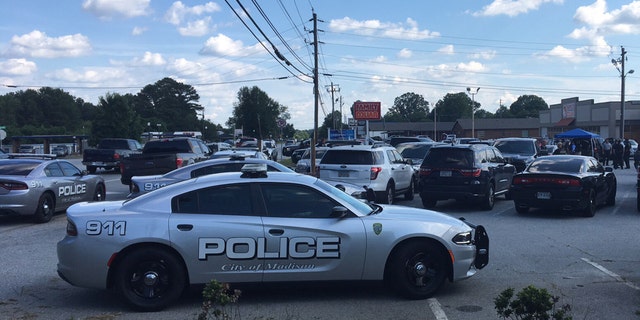 Monica was 42 and leaves behind a wife, Dozier said. Billue was 58 and is survived by his father, five sisters, two brothers and two sons, said Jim Green, an attorney who's speaking for the Billue family.
"Officer Billue's family asks for prayers for all of those who are now placing their own lives at risk to bring these men to justice and asks anyone who has information that may assist in apprehending these perpetrators to please contact law enforcement," Green said in an email.
The guards were moving the inmates to a diagnostic prison in Jackson, where their next placement was to be determined.
Both escaped inmates were serving long sentences for armed robbery and other crimes. The Department of Corrections said Rowe, 43, has been serving life without parole since 2002, and Dubose, 24, began a 20-year sentence in 2015.
A photo released by the sheriff's office in Elbert County, the site of his most recent conviction, shows Dubose with prominent tattoos. He appears to have a crown tattooed above his right eyebrow, writing above his left eyebrow and large letters covering the entire front of his neck.
The Associated Press contributed to this report.