Georgia man, 69, charged with murder after driveway shooting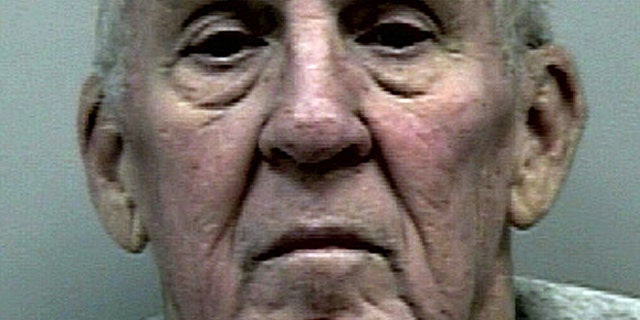 NEWYou can now listen to Fox News articles!
A Georgia man is facing murder charges after he allegedly shot and killed a man who mistakenly pulled into his driveway.
Phillip Walker Sailors, of Lilburn, is being held on a malice murder charge after the Saturday night shooting in the northeastern suburb of Atlanta, according to Gwinnett County Jail records.
Rodrigo Abad Diaz, of Duluth, was shot in the head as he tried to drive away from Sailors' home, an arrest warrant indicates.
Sailors' attorney, Mike Puglise, told The Atlanta Journal-Constitution that the Vietnam veteran was home with his wife late at night and assumed Diaz arrived for a home invasion. Sailors was defending his home and maintains his innocence, Puglise said.
Diaz's girlfriend, meanwhile, painted a more sinister image of Sailors, claiming he shot Diaz without asking questions and then pointed the gun at her. The couple, who were accompanied by two other friends, had planned to go ice skating, the newspaper reports.
"I want him to spend all his life in prison," Angie Rebolledo, 17, told the newspaper. "He is a crazy man."
As Rebolledo tended to Diaz, she said Sailors showed no remorse and offered no assistance.
Friends and relatives countered that portrayal of Sailors by citing the retired Bell South employee's "unblemished" reputation in the community for more than 40 years, according to Chris Anderson, pastor of Killian Hill Baptist Church in Lilburn.
Puglise said a neighbor of Sailors' had recently been robbed, making the elderly man wary when he spotted two people in his driveway. He then grabbed his gun as he headed outside and fired a warning shot into the air. Puglise said Sailors fired at Diaz only after the young man accelerated his car toward him.
"He thought he was going to get run down," he said.
The police report, however, indicates that Diaz's vehicle was leaving Sailors' property when Diaz was shot. Police said the Colombia native's red Mitsubishi was found at the end of the driveway, with Diaz slumped over the steering wheel and blood covering his face.
Puglise dismissed suggestions that Diaz's race may have been a factor in the incident.
"[This was] not a question of color, not a question of race, this is a question of a tragic event dictated by fear," Puglise told The Atlanta Journal-Constitution.
The Associated Press contributed to this report.