Georgia inmate breaks free, using shower rod to breach brick, police say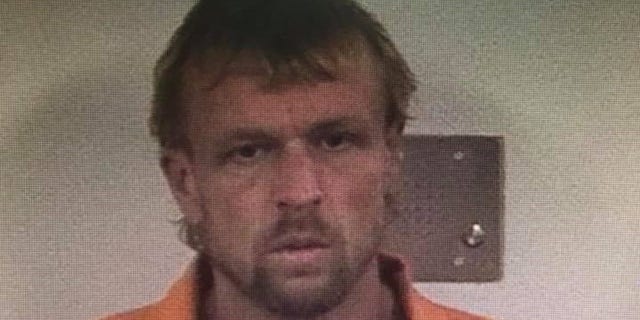 Authorities are pursuing a Georgia inmate who escaped jail early Wednesday after reportedly using a metal shower rod and busting through two brick walls on his way to freedom, authorities said.
Christopher Nicholas Carroll broke out of the Lamar County jail just after midnight Wednesday, WXIA reported. Carroll, who police said was last seen wearing an orange jumpsuit, was arrested in October on three counts of obstruction and theft by receiving stolen property.
"The jail called me and told me he had escaped out through the shower and then busted a hole in the wall, the outside wall that went to a storage unit," Lamar County Sheriff Brad White told WXIA. "He was small in stature. I don't think an average-sized person could have got through the holes and maneuvered the way that he did."
Carroll, a South Carolina native, used a metal rod to punch a hole in the brick. He reportedly also used a table to break the wall, according to WSB-TV. Carroll then stole a van that was later abandoned in Allendale County, South Carolina. Police located the vehicle about 7:50 a.m.
White said Carroll is considered "dangerous," but did not know whether he was armed.
The sheriff also told WSB-TV he believes Carroll's cellmate intentionally masked any sounds during the escape by clanking on the doors.
"We really believe that the inmate that was in the cell with him was masking the sound," he said.
Carroll was to be transferred to prison on Thursday.