Georgia high school cheerleading coach, English teacher busted for heroin at school, police say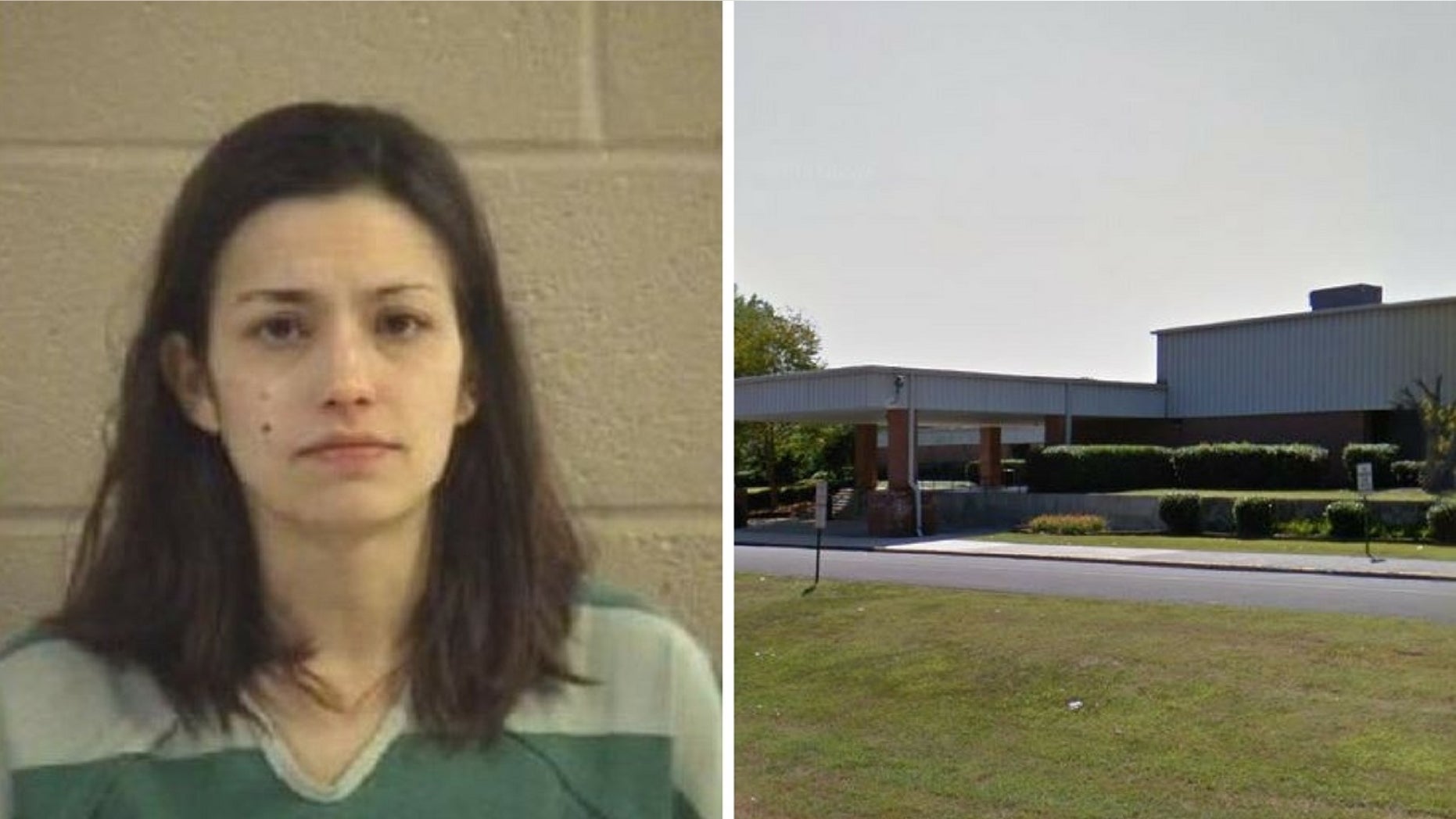 A Georgia teacher and cheerleading coach was arrested Wednesday after bringing heroin into the high school she worked at, police said
Raquel Eleana Spencer, 29, was acting bizarrely at Northwest Whitfield High School and that's when administrators discovered she was carrying heroin, according to the Dalton Daily Citizen.
Students and staff noticed Spencer acting erratically before telling school officials, the Atlanta Journal-Constitution reported. The teacher reportedly gave school officials consent to a search where the drug was found on her.
GEORGIA GOVERNOR CANDIDATE STACEY ABRAMS SAYS $200,000 IN DEBT SHOULDN'T DISQUALIFY HER FROM RACE
"Since the safety of our students and staff is a top priority in our schools, the [school resource officer] asked the teacher if she would consent to a search. The teacher consented to the search. The officer found an illegal substance which led to her arrest," Whitfield County Schools spokesman Eric Beavers told the Dalton Daily Citizen.
Spencer was charged with heroin possession and was booked into the Whitfield County Jail, according to the Atlanta Journal-Constitution. She was also believed to have been under the influence of narcotics when she was arrested, Whitfield County Sheriff Scott Chitwood said.
BACKLASH AFTER COPS ARREST MASKED PROTESTERS AT ANTIFA DEMONSTRATION NEAR NEO-NAZI RALLY
Spencer has been employed at the school since 2013. Aside from teaching English, she is also the assistant cheerleading and girls track and field coach.
The school announced Spencer will be put on administrative leave after she is released from jail. The department said they were investigating the incident and more charges could be filed.