Georgia executes killer who quotes movie in his final statement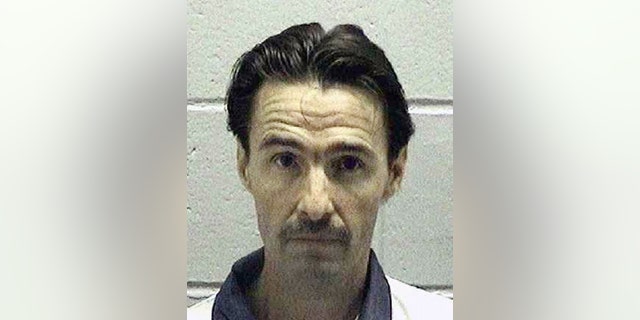 A convicted murderer who was executed in Georgia early Wednesday morning quoted from the movie "Cool Hand Luke" before getting a lethal injection of compounded barbiturate pentobarbital.
J.W. Ledford, 45, was convicted of murder in the January 1992 stabbing death of his 73-year-old neighbor, Dr. Harry Johnston. He died at 1:17 a.m. at the state prison in Jackson, Warden Eric Sellers told witnesses.
Ledford smiled to witnesses upon entering the viewing area where he was to be executed before making a final statement.
"What we have here is a failure to communicate. Some men you just can't reach," Ledford said. "I am not the failure. You are the failure to communicate."
"You can kiss my white trash ass," he added, continuing to smile.
GEORGIA SETS EXECUTION FOR MAN CONVICTED OF KILLING DOCTOR
When the warden left the execution chamber, prior to the injection, Ledford started talking again but the audio had been cut off so his words were not heard. He could then be seen speaking to a guard to his right before he rested his head, closed his eyes and took several breaths before falling still.
After killing Johnston in 1992, Ledford took the body to another part of the man's property and covered it up. He then went to Johnston's house with a knife, demanded money from Johnston's wife and left the home with money and four guns, according to court filings. He tied up Johnston's wife prior to departing the scene in Johnston's truck but was arrested later in the day.
LAW OFFICER FATALITIES GROW AS MONTANA DEPUTY IS KILLED ON DUTY
Ledford's lawyers and relatives had asked the parole board to spare him, citing a rough childhood, substance abuse from an early age and his intellectual disability. After holding a hearing Monday, the board declined to grant clemency, The Atlanta Journal-Constitution reported.
The challenges were appealed to the U.S. Supreme Court, which rejected them shortly after 12:30 a.m. Wednesday.
Georgia executed nine inmates in 2016, more than any other state and the most Georgia had executed in one calendar year since the U.S. Supreme Court allowed the death penalty to resume 40 years ago.
The Associated Press contributed to this report.